"Mercy on Call" connects patients to providers 24/7
INTEGRIS Health, Oklahoma's largest health care provider, is hosting a systemwide hiring event to fill positions at locations across the state. The hiring event will be held from 8 a.m. to 5 p.m. on Thurs., Aug. 19, in the Oklahoma Station Ballroom at the Omni Oklahoma City Hotel, 100 W Oklahoma City Blvd, Oklahoma City.
Interested candidates should bring two copies of their resume and come prepared to interview for open positions including those in the areas of clinics, mental health, dietary, patient services, nursing, allied health and more. Qualified applicants may receive an offer of employment during the event. There will also be multiple raffles throughout the day for attendees. Some hard-to-fill positions will qualify for sign-on bonuses. (story continues below)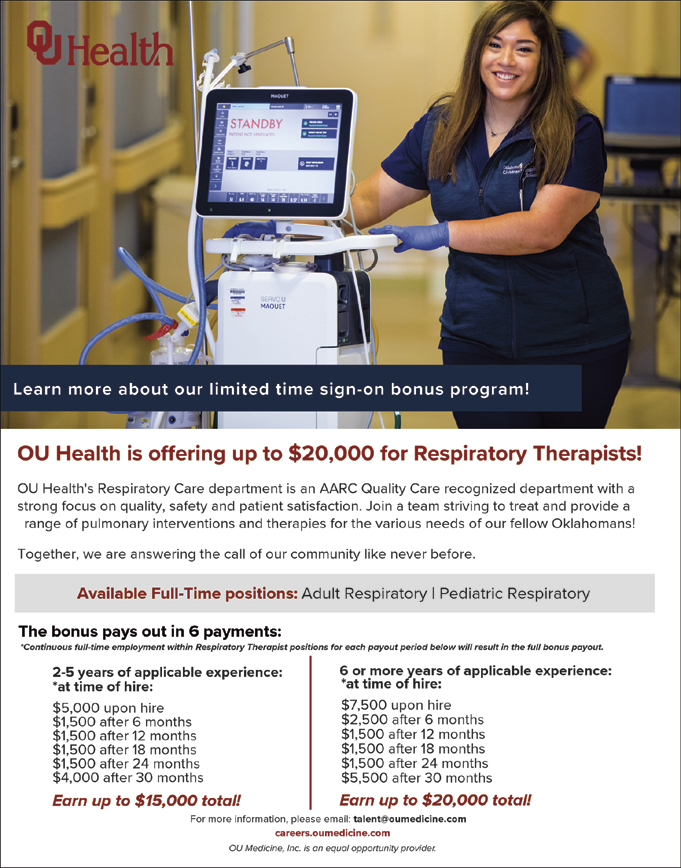 "This is one of the biggest hiring events we've ever had," said Mark Robinson, director of Talent Acquisition. "We're looking for caregivers across many disciplines who want to make a difference in their lives and the lives of others. We're confident we can provide that opportunity at INTEGRIS Health."
In addition, INTEGRIS Health will be partnering with Youth & Family Services of Oklahoma to give back to the community through this event. Applicants are encouraged to bring supplies from the list below for a chance to earn an extra ticket in the day's raffle.
Notebooks and loose-leaf paper
One to three-inch ring binders
Glue sticks and rulers
Markers and highlighters
Hand sanitizer and quart-size bags
Pencil boxes/pouches
Solid pocket folders with brads
Construction paper
Trapper Keepers
Pens and pencils
Crayons and colored pencils
Scientific calculators
Tissues and scissors
Backpacks
Clorox wipes
Pencil top erasers
If you have any questions about the event, please email Shannon Wilmoth at james.wilmoth@integrisok.com. To learn more about INTEGRIS Health, visit integrisok.com.