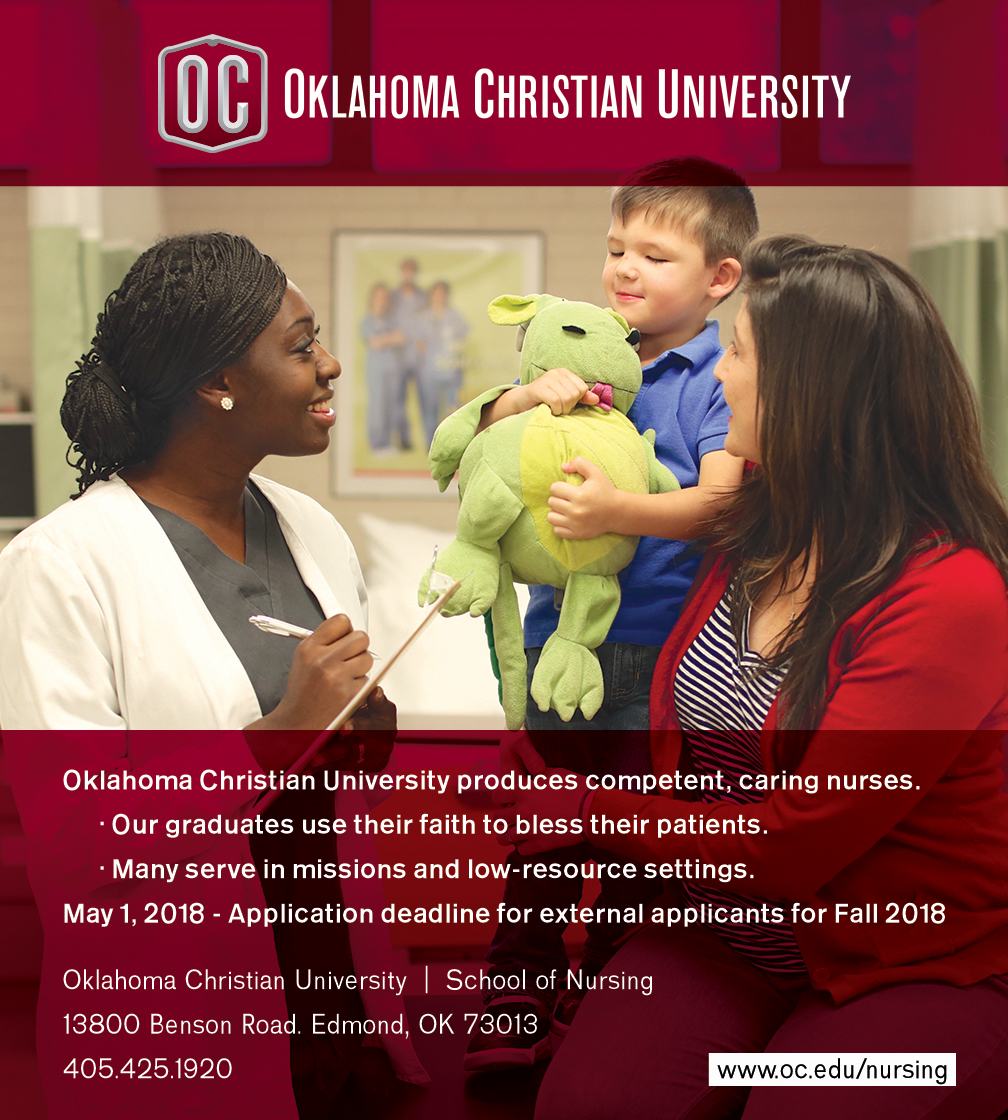 If you're looking for a nursing school in Oklahoma, Oklahoma Christian University's nursing department could be the place for you. International and domestic rotations offer students a range of experiences not available at other nursing schools; Oklahoma Christian's HonduraServe offers students the opportunity to work with Mission Predisan in Catacamas, Honduras. If you prefer staying closer to home, there are many choices for rotations in Oklahoma City, from one of the state's largest hospitals to free clinics in downtown OKC. With the backing of one of the best science faculties in the state, there's no limit to where graduates of the Oklahoma Christian nursing program can start their careers.
OC's nursing program has the backing of the best science faculties and facilities in the state. 90% of OC graduates are accepted to medical schools when they meet the respective GPA and MCAT requirements.
A competitive field like health care requires an equally competitive nursing degree, and Oklahoma Christian has just that.
The B.S.N. degree at OC is accredited by the Commission of Collegiate Nursing Education (CCNE), 655 K. St. NW, Suite 750, Washington, DC 20001.  (202) 887-6791   www.aacn.nche.edu/ccne-accreditation | info@aacn.nche.org
The School of Nursing, Oklahoma Christian University, is scheduled for an on-site accreditation visit on September 27-29, 2017, for continued accreditation by the Commission on Collegiate Nursing Education (CCNE). As part of the evaluation process, we encourage you to submit comments to thirdpartycomments@aacn.nche.edu by September 6th.
Or, if you prefer, mail comments to:
Commision on Collegiate Nursing Education
Attn: Third-Party Comments
655 K St. NW, Suite 750
Washington, DC 20001
The opportunity to submit third party comments related to OC's nursing program will be open until September 6th, 2017.
Interesting Classes I Might Take
Adult Nursing
Child and Family Health Nursing
Health Care Missions and Christian Service
Leadership and Management in Nursing
Maternal-Infant Health Nursing
What I Can Do With My Degree
Oklahoma Christian nursing graduates take jobs in areas like nurse practitioner, clinical nursing, emergency, critical care, ICU, cardiology, home health care, hydrotherapy, neonatal, neurology, orthopedics, pediatrics, thoracics, transplants, and missions.
visit: http://oc.edu/academics/nursing/
for more information.