by Vickie Jenkins, Staff Writer
So far, the year 2020 has been quite different for all of us. With COVID-19 causing a pandemic, plans have been changed dramatically. Oklahoma City University, Kramer School of Nursing is fully accredited by the Accreditation Commission for Education in nursing. They are proud to announce their 135 graduates; BSN, RN-BSN, MSN, DNP, DNP Completion and PhD programs.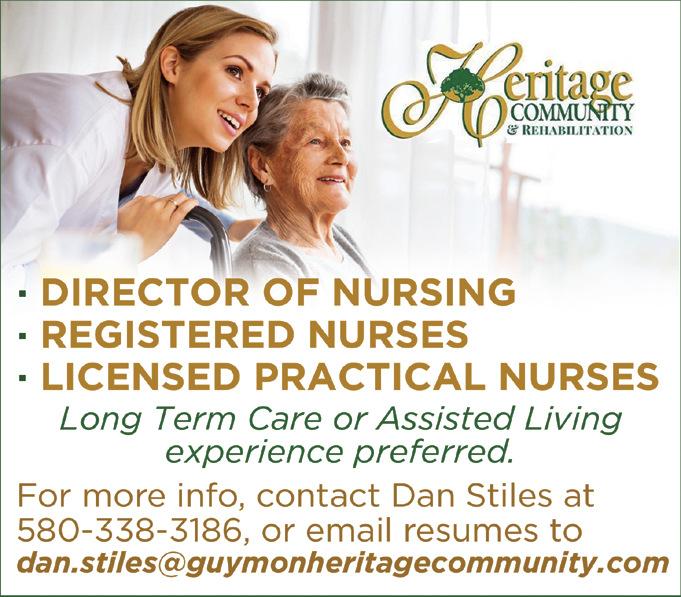 One of the outstanding graduates is Keely McGough, BSN, and Doctor of Nursing Practice. "There are numerous reasons that made me decide to become a nurse, but the overarching motivation was to be able to share the message through my daily work. A person doesn't have to have a history, genetic relation, or common background with someone to show them human kindness," Keely commented.
Keely explained what lies ahead for her. "I plan to work as a Family Nurse Practitioner at a Federally Qualified Health Center for refugees and asylum-seekers. I am bilingual and look forward to using my additional skills in clinics needing Spanish-speaking providers."
Growing up in a rural community is Southeast Oklahoma, the town of Union Grove, Keely set her goals high. "At different stages during my childhood and teen years, I wanted to be a Spanish interpreter, a family doctor, and a musician, without even realizing I could be all three simultaneously. Now, I can say that I will be doing all of my dream jobs," Keely commented.
As a recent graduate, what advice would you give to someone if they were going into the medical field? "I would give them the same advice that I always received, completing nursing school is one of the most challenging experiences, but you will survive. Never hesitate to communicate with your instructors when you have a problem whether it is personal or academic," Keely said. "I have found from my experiences at the University of Central Oklahoma BSN program and OKCU's BSN-DNP program that nurse educators genuinely care about the well-being of their students and will go above and beyond to ensure their success," she added.
Did you have any mentors in school? Keely replied, "I had too many to count. Every instructor, preceptor, peer, coworker and employer provided unique encouragement or advice for which I will always be grateful. My greatest mentor who helped form me into the nurse I am today is my father, Patrick McGough, who is also a doctorally prepared nurse. I was a very young child when he taught about proper hygiene, eating a balanced diet, getting nine hours of sleep each night, spending time outside, wearing sunscreen and remembering to take multivitamins. I have extremely early memories of him holding me over the sink and singing with me as I washed my hands for plenty more than twenty seconds," she said with a smile. "Throughout my life, he has demonstrated the importance of being a life-long learner, by going back to gain more education and degrees, and finally finishing his DNP at the age of fifty. With time he became the person who was always there to listen to my frustrations with nursing school, celebrate my growth as a provide and guide me to keep an open mind about technical aspects and to remember the important of validating and supporting the emotional, psychological and spiritual needs of all patients through the best nursing care I can provide."
Keely considers all nurses leaders. "I believe all professional nurses are inherently leaders. It starts with being a patient advocate and then suddenly the nurse realizes, after he or she has created quite a ruckus from the relentless fight for patient rights, that committees needs to be formed, research needs to be conducted , policies need to be changed and the public needs to be informed," Keely commented.
How has the coronavirus changed your life? "I will not be able to fully comprehend how the pandemic has changed my life until it is over and there is time for reflection. Short-term consequences for my academic life have been the pinning and graduation ceremonies are online; I can't gather and celebrate with my closest friends and relatives. The date that I will take the national board examination is uncertain and my doctoral defense will be presented through Zoom. It's not the send-off that I expected after working so diligently for four years, but as nurses we adapt, and I am grateful to Kramer's faculty and staff members for being flexible during such a difficult and uncertain process and helping me finish my degree on time.