by Vickie Jenkins, Staff Writer
Our mission: Making quality health care affordable and accessible. Variety Care is all about health and health care for all! As a non-profit community health center with 14 locations, our team is dedicated to making it more convenient and less expensive for you and your family to receive medical care. -Variety Care-
At Variety Care, you will be greeted with a warm welcome. This is also where you will find Tiffany Webb-Harris, BSN, RN, Family Medicine Clinical Lead. Tiffany has a real desire to help people get well and stay healthy. "That love came from an early age when I used to go to work with my mom who is a retired phlebotomist. Just being in the hospital with her while she worked was so exciting for me. I instantly knew that I wanted to be in that type of enviroment, helping people and putting smiles on their faces," Tiffany said.
Tiffany was born and raised in Oklahoma City, OK. "When I was growing up, I wanted to be a marine biologist or a pediatrician but in high school, I decided on nursing. I'm sure I made the right choice," Tiffany added. "'I've been a nurse for fourteen years now and I can't image doing anything else." (Story continues below)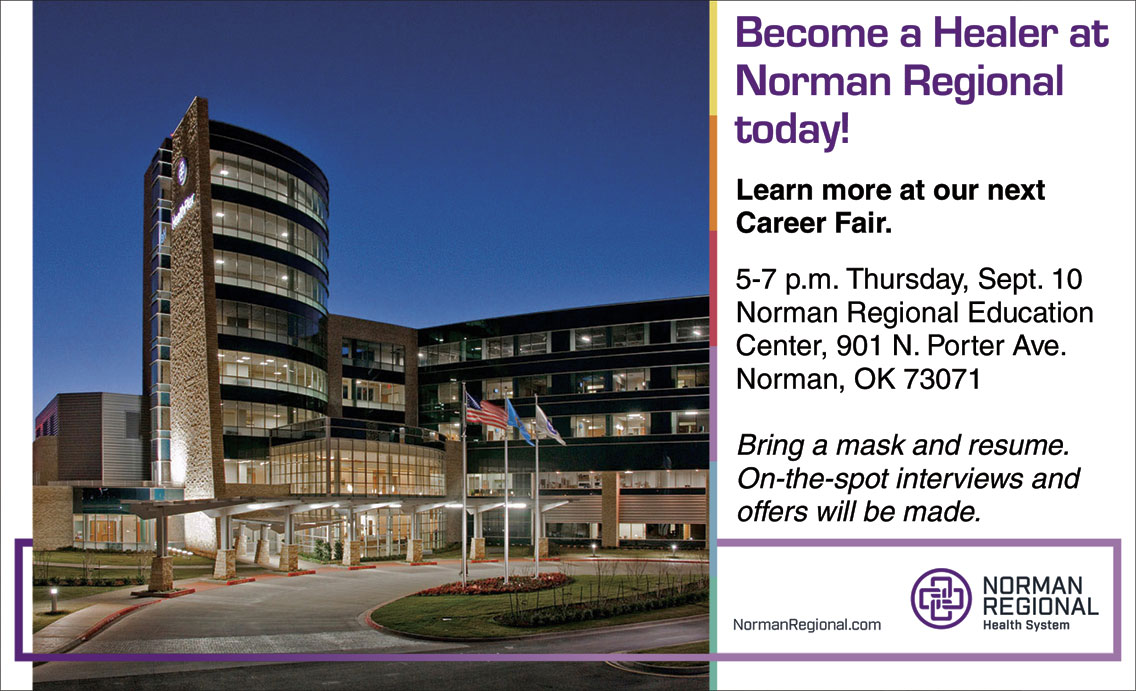 "I completed my bachelor's degree in nursing at Oklahoma's only historically black university, Langston University. Langston houses one of the best four-year nursing programs in the state," Tiffany commented.
"I just celebrated my three-year anniversary with Variety Care on July 24. My role as the Family Medicine Clinical Lead has allowed me to learn and grow in the nurse educator role and I have enjoyed every minute of it. Many of our patients are part of a vulnerable population, one that is often overlooked in the health care industry. Variety Care's mission is to make quality health care affordable and accessible for all. We strive to achieve that with every patient."
A typical day for Tiffany starts with her checking her calendar to see what clinic she is scheduled for that day. "We have several clinics, including nine in the Oklahoma City Metro area, and I visit one of them at least once a week if not more. It usually consists of training or coaching for the staff, teaching a BLS CPR course, COVID testing or reviewing quality improvement metrics. I enjoy the fact that I am learning about different demographics in Oklahoma City and how being a Variety Care nurse can help improve the state of health for entire communities and empower community members with important public health information aimed at keeping them safe and healthy," Tiffany explained.
"I believe that the attributes that truly help capable nurses stand out are; compassion, endurance, love of humanity, courage, generosity, sense of humor, flexability, patients and teamwork," Tiffany said. "There are many more but these are just a few that myself and many of my fellow nurses portray every single day as we enter our health centers to help make a difference of the lives of our patients."
"My mom, Sandra had a lot to do with me choosing the medical field, along with my next door neighbor, who was the first African American Registered Nurse that I knew when I was a child," Tiffany stated. "Seeing her graduation pictures on her dresser and watching her come and go in her uniform inspired me to reach my goal. I think of her often and remember the image fondly. It continues to leave me with no regrets about my decision to become a nurse."
"I consider myself a leader and I hold myself to a high standard and constantly remind myself of the responsibility that comes with my position. As I looked up to my neighbor, another child is watching my actions and is inspired by my career path. One must always live their life as if someone is watching because they are. I am also a follower of Christ, and as I follow Him, He leads me in the direction I should go and guides me in every decision I make."
When I asked Tiffany to describe herself, she said, "I am funny, loving, caring and sharing. I love to cook and don't take anything too seriously, except my patients of course." Tiffany was recently recognized on KFOR news as one of the frontline nurses for Variety Care.
"If I could sum up my life in one word, it would simply be blessed," Tiffany said, with a smile.