by Vickie Jenkins, Staff Writer
At Northwest Surgical Hospital, we understand the vital importance of health care in our community. We have made an ongoing commitment to deliver a comprehensive range of services. Patient care is our highest priority at Northwest Surgical Hospital. An extraordinary level of courteous and compassionate care is our standard, and exceeding the expectations of our patients and their families is our constant goal. (story continues below)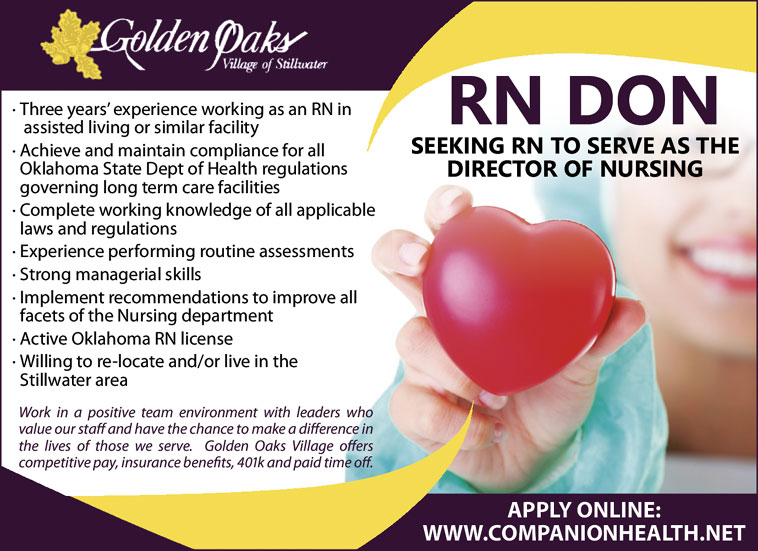 With low nurse-to-patient ratios, Northwest Surgical Hospital's nurses have the time to provide excellent service to our patients and families. Our values define both our foundation and our future. Compassion, respect, excellence and service characterize our every interaction. – Northwest Surgical Hospital
With an interest in medicine, Charles Chiple, RN knew that he wanted to be a nurse. "Actually, when I was little, I had my heart set on becoming a Ninja Turtle or an Oceanographer," he said with a laugh. "I think I made the right choice getting into the medical field. My mother-in-law was a nurse and my wife was in nursing school when I enrolled so it only felt natural to follow the trend," he said. "I have worked at Northwest Surgical Hospital for the last eight years and at Community Hospital for three years prior, so a total of eleven years with the HPI family. Northwest and Community Hospital have a close family like work environment with excellent physicians and clinical staff."
Charles is originally from Ohio. "My family shared a career in horse racing. They owned racehorses and also worked as racing officials. Because of that, I lived in many states when I was growing up, and finally, my family settled in Edmond, OK. I served in the Oklahoma National Guard for six years before graduating OSU-OKC for nursing. I have lived in Piedmont for the last fifteen years and my family lives in the metro area."
What qualities make a good nurse? "In my opinion, a good nurse should never be afraid or be too proud to ask questions or ask for help. A nurse should always take advantage of the combined knowledge and experience of the clinical staff around them," Charles said.
Did you have any mentors while in nursing school? "Yes, Mary Anne Aaron was my first semester nursing instructor. She always encouraged me and made me feel like she saw something special in me the I was unable to see. For that, I will always be grateful," Charles replied.
"Being a nurse is very rewarding. The biggest reward as a nurse is knowing that I have helped someone through a difficult time in their life and hopefully, made them feel like family. On the other hand, my biggest challenge as a nurse is staying current with nursing practices. Sometimes, it can we hard, yet we always manage to see our way through and know that each and every challenge was worth it," Charles commented.
Charles is an outstanding nurse and has taken leadership roles in the past, discovering direct patient care is where he feels most fulfilled as a nurse. In his spare time, he enjoys spending time with his wife of sixteen years and their eleven years old daughter. He enjoys cycling three to four times a week, and plays Virtual Reality with his daughter. Plus, Charles enjoys playing with his two cats, Waffles and Pickles, a Beta fish named Blue and raising his four chickens.
How has the Coronavirus changed your life? "The Coronavirus has shown me that no matter your beliefs, politics, financial or social status that we are all in this together and it's important that we all look out for each other. It is the things we do when no one is watching; like washing our hands and sanitizing items and surfaces that other people use that makes a huge impact on the well-being of those around us," Charles explained.
"Of course, as extra precautions, as a nurse, hand washing constantly throughout the day has been a standard of nursing care but COVID has added face covering and screening patients, family members and staff members to the mix. At Northwest, all nurses have been fitted with the appropriate respirators and PPE in the event that we cross paths with a positive or suspended coronavirus case," he added.
Being a nurse is definitely Charles calling. Asking Charles to sum up his life in three words, "Be someone's hero," he replied. Have you thanked a hero lately?