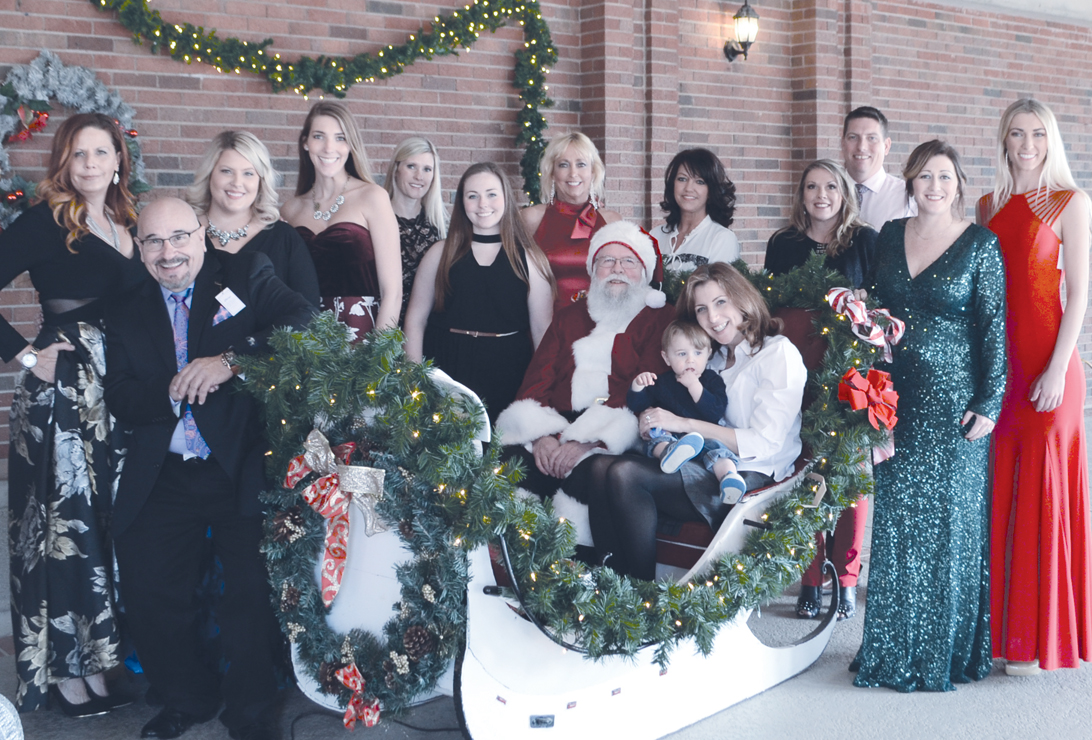 by Lindsay Morris, CMSA of Eastern OK Board Secretary
The Case Management Society of Eastern Oklahoma (CMSA) raised $4,486 for The Center for Individuals with Physical Challenges during its annual charity fashion show and Christmas luncheon on Thursday, December 14 at Tulsa Country Club.
CMSA of Eastern Oklahoma, a group of local case managers, social workers, nurses and other professionals in the healthcare field, is in its seventh year of hosting the charity fashion show. Sponsors of the local chapter provided models to showcase clothing from Dillard's during the event. Every attendee donated at least $20 for entrance and gave dollar bills to the models as they "walked the runway." All money given at the event was donated to The Center, a non-profit community-based recreation center providing health, wellness, fitness, recreation, adaptive sport and support services to persons with physical disabilities.
"We are so grateful to be selected as the beneficiary of this year's holiday event from CMSA of Eastern Oklahoma," said Lori Long, Executive Director of The Center. "Being able to bring awareness about The Center's programs and activities to those who can get it in the hands of direct service recipients is invaluable to us! And add to it they have selected us to receive monetarily as well – that's a win-win situation for sure!"
Over the past seven years of holding the charity fashion show, CMSA of Eastern Oklahoma has raised a total of more than $19,000 for nonprofits such as Meals on Wheels, Tulsa Area United Way, Clarehouse, and Shriners Hospitals.
CMSA of Eastern Oklahoma is a local chapter of the Case Management Society of America, an international, 501(C)(6) nonprofit association for case management professionals. Our membership is comprised of case managers, care managers, nurses, social workers, rehab specialists, physicians, students, and corporations as well as suppliers that support the case management industry.