Crossroads Hospice & Palliative Care Chief Compliance Officer DeAnna Looper, RN, CHPN, CHPCA, LNC has added CHC and CPCO to her name.
That's thanks to her completion of two additional certifications this summer, the Board Certification in Healthcare Compliance (CHC) and the Certified Professional Compliance Officer (CPCO.) (story continued below)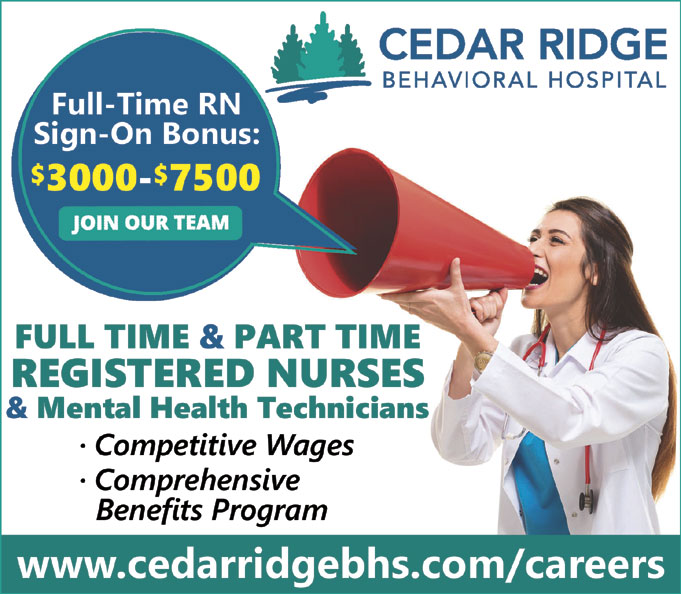 The CHC is designed to mitigate compliance-related risks. Being certified means the individual has "knowledge of relevant regulations and expertise in compliance processes sufficient to assist in understanding and addressing legal obligations."
The CPCO is granted through the AAPC, previously known as the American Academy of Professional Coders, an association for individuals working in healthcare business administration. Individuals with the CPCO credential have demonstrated understanding of how to "develop, implement and monitor a healthcare compliance program based on governmental regulatory guidelines including internal compliance reviews, audits, risk assessments and staff education and training."
Looper has more than 40 years' experience in healthcare, education and administration. As Crossroads' Chief Compliance Officer, she oversees all clinical, legal and regulatory compliance operations across 11 Crossroads sites in seven states.
Joining Crossroads as a nurse at its founding in 1995 and advancing through several operational roles, Looper has been instrumental in leading the organization to the forefront of the hospice care industry.
A graduate of Tulsa Junior College (now Tulsa Community College) with an AS in Nursing, Looper continued her education attending Kaplan University and University of Oklahoma. She earned certifications as a Hospice and Palliative Care Nurse, Hospice and Palliative Care Administrator, Legal Nurse Consultant, Grief Recovery Specialist, Hospice and Palliative Nurses Association (HPNA) Approved Educator and ELNEC (end-of-life care) Trainer. Looper is a member of the Hospice and Palliative Nurses Association, Health Care Compliance Association and the Society of Corporate Compliance and Ethics.
Crossroads Founder and CEO Perry Farmer said, "DeAnna is a force within our organization. Her never ending drive to increase her knowledge and credentials as we evolve in an increasingly complicated industry are an inspiration to us all. We congratulate and thank her for earning these two additional credentials."
Crossroads Hospice & Palliative Care is committed to being at the forefront of the hospice care industry, continually shaping the way end-of-life care is viewed and administered. Crossroads' mission is to provide highly unique, comprehensive, and compassionate hospice services to persons experiencing a life-limiting illness and to their caregivers. Visit www.crossroadshospice.com for more information.