SSM Health St. Anthony Hospital – Shawnee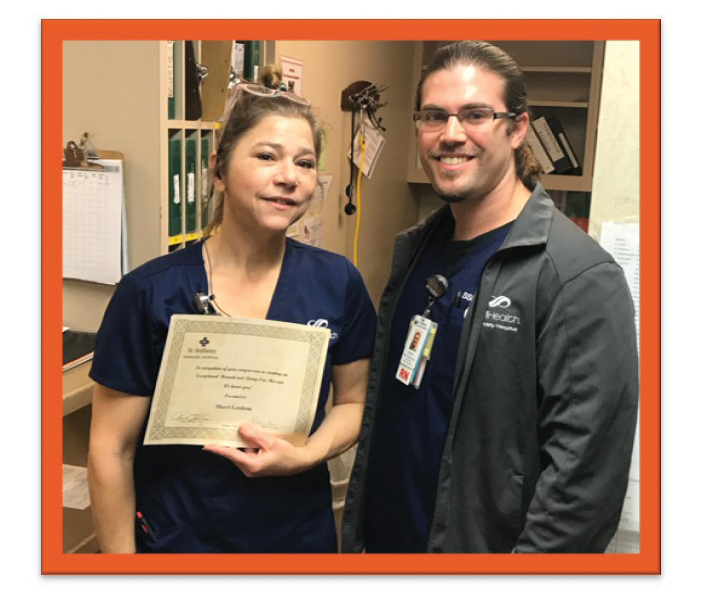 When Marri saw a patient in need, she took it upon herself, with the help of her daughter and made sure the patient's needs were met. While taking care of a patient, Marri saw that the patient needed clothing. With her own money, and her daughter doing the shopping, they bought several clothes and some personal items for the patient.
Dr. Gaynell Anderson, Hospitalist, took notice and sent out a message about Mary. "Truly a Saint in Action working amongst us! I Love Her! Dr. Anderson."
We would like to take this opportunity that thank Marri for living our Mission!