SSM HEALTH Saint Anthony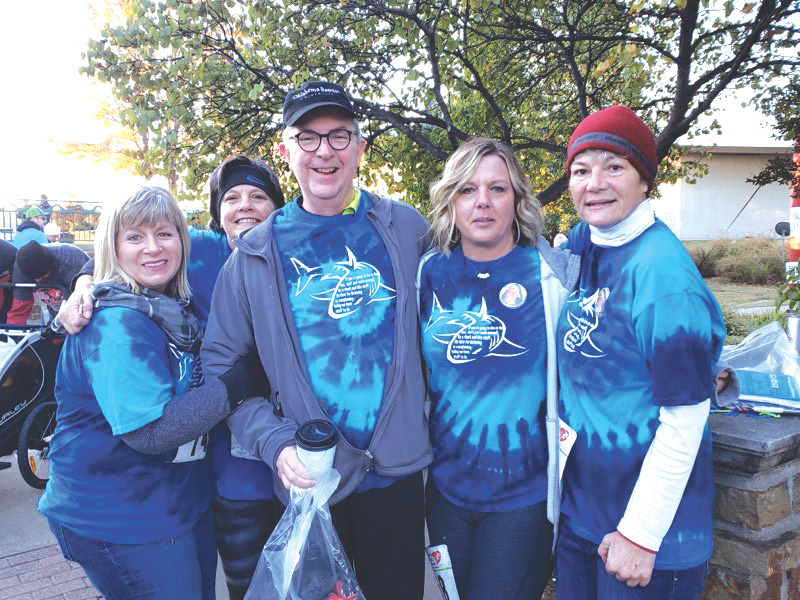 The Emergency Room team spent Saturday (Nov. 2nd) morning along side a loving and supportive community to celebrate life at the LifeShare Little Red Heart 5K.
The Little Red Heart 5K's mission is to celebrate life, honor those who were donors, pay tribute to those who received, offer hope to those who continue to wait and remember the lives lost waiting for the gift of life.
The ER team walked in memory of Shelby Johnson, 17 of Tecumseh. Shelby's family chose to donate her organs. The gift of organ and tissue donation helps save and enhance lives of those in need.
If you would like to learn more about organ and tissue donation, visit www.lifeshareoklahoma.org .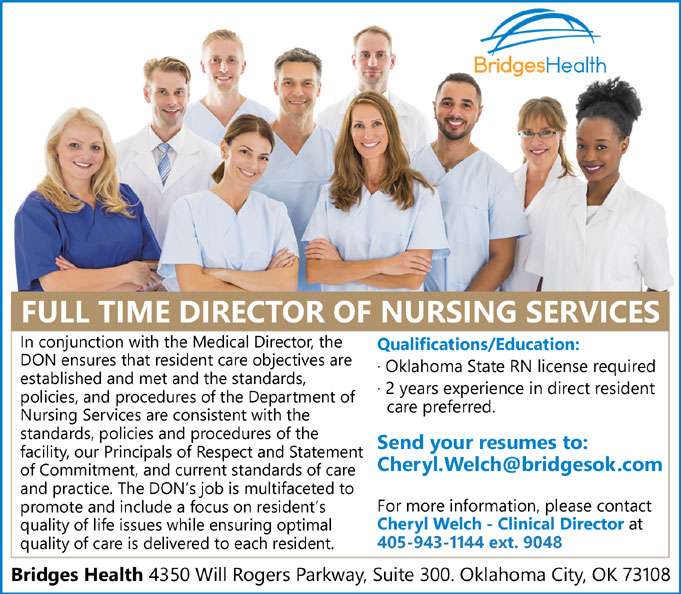 We are seeking:
FULL TIME DIRECTOR OF NURSING SERVICES
In conjunction with the Medical Director, the DON ensures that resident care objectives are established and met and the standards, policies, and procedures of the Department of Nursing Services are consistent with the standards, policies and procedures of the facility, our Principals of Respect and Statement of Commitment, and current standards of care and practice. The DON's job is multifaceted to promote and include a focus on resident's quality of life issues while ensuring optimal quality of care is delivered to
each resident.
Qualifications/Education:
· Oklahoma State RN license required
· Two years experience in direct resident care preferred
Send your resumes to:
Cheryl.Welch@bridgesok.com
For more information, please contact Cheryl Welch – Clinical Director at
405-943-1144 ext. 9048
Bridges Health 4350 Will Rogers Parkway, Suite 300. Oklahoma City, OK 73108
EOE