Small world! Imagine her delight when Lisa Riedel, director of TU's nurse anesthesia program, bumped into 9 of the TU BSN students at the State Capitol in Oklahoma City who were visiting for the Oklahoma Nurses Assoc 2020 Nurses Day. Riedel happened to be there for a meeting of the Oklahoma Association of Nurse Anesthetists.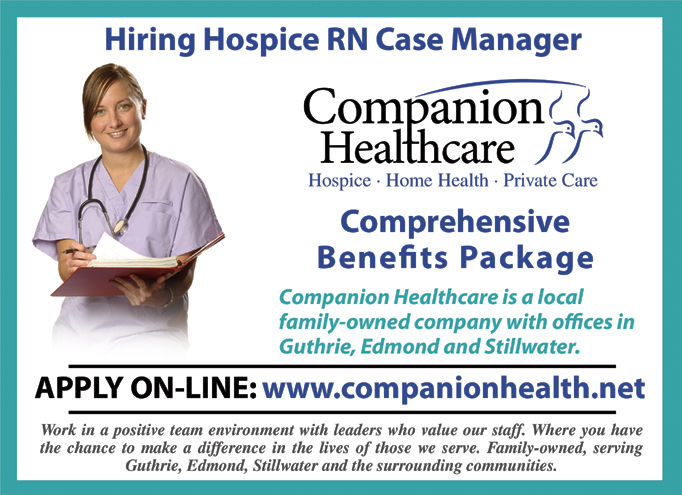 Companion Healthcare Hiring Hospice RN Case Manager
Comprehensive Benefits Package
Companion Healthcare is a local family-owned company with offices in Guthrie, Edmond and Stillwater.
APPLY ONLINE: www.companionhealth.net

Work in a positive team environment with leaders who value our staff. Where you have the chance to make a difference in the lives of those we serve. Family-owned, serving Guthrie, Edmond, Stillwater and the surrounding communities.