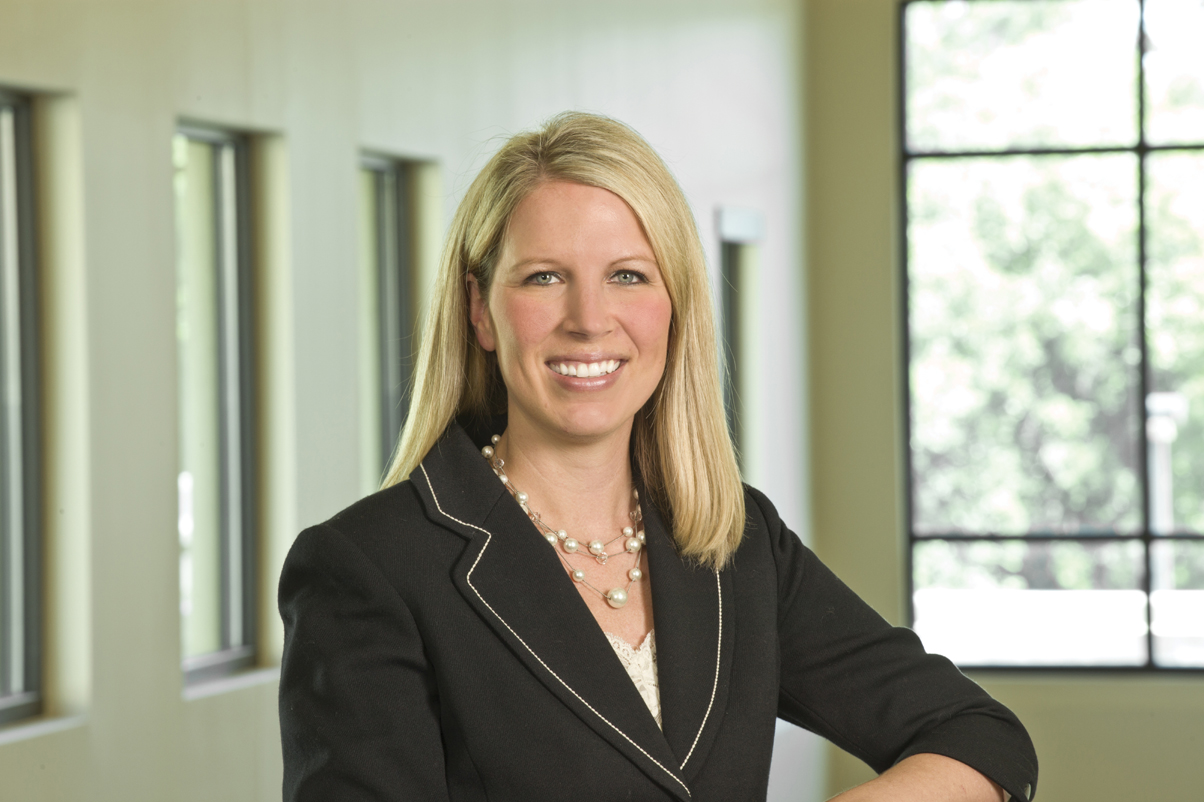 Cancer Treatment Centers of America® (CTCA) at Southwestern Regional Medical Center in Tulsa is pleased to announce that Dana Haynie, vice president of growth and marketing, has been named to the 2017 Becker's Hospital Review list of healthcare leaders under the age of 40 who are "Rising Stars". She is the only person from Oklahoma on the list.
In a statement by Becker's Hospital Review, individuals "on this list have achieved executive positions at hospitals and health systems across the country, founded health IT companies and reached prominence within their organizations. Many members of this list head professional organizations and have been recognized for their innovative approach to patient care and health system improvement."
Dana is a member of the CTCA® executive team in Tulsa and is responsible for the growth and marketing areas, which includes communications, physician relations, advertising, employer relations, public affairs, key market development, community outreach, and the loyalty program. In addition, she also oversees the guest services and patient experience functions, as well as the on-site salon.
"Dana's leadership has created integration across these various disciplines, resulting in meaningful promotion of the clinical innovations and options for patients found at our Tulsa location, while also leading considerable growth in the region," said Jay Foley, interim president and CEO of the Tulsa hospital.
Jay continued, "Because of Dana's proven leadership skills she has been selected to participate in various enterprise-wide teams, which include all five hospitals in the CTCA system and our corporate headquarters. Known for her innovation and creativity, Dana has played a prominent role in addressing hospital access challenges. In addition, she was instrumental in helping to transform our physician referral program, which is now implemented at each hospital site."
Dana Haynie named one of the 2017 Becker's Hospital Review "Rising Star in Healthcare"
Dana graduated summa cum laude with a Bachelor of Science degree in business administration from Oklahoma State University with a major in marketing and minors in finance and management. In addition, Dana was named one of Oklahoma Magazine's "40 Under 40" in 2016. She also was nominated and participated in Leadership Tulsa, Class 55.
An active volunteer, Dana serves on the Board of Directors of the American Heart Association in Tulsa. She also serves on the Tulsa Area United Way Women's Leadership Council Steering Committee and serves as Marketing Committee co-chair. In addition, she volunteers at the Little Lighthouse and has participated as a Junior Achievement classroom volunteer due to her passion for children and education. Through her role at CTCA, she regularly supports organizations like Susan G. Komen, American Cancer Society, American Lung Association and many others. Dana and her husband, Ryan, are also active in their local church and volunteer with other community organizations on a smaller scale. They are the proud parents of two sons, Harrison and Turner.