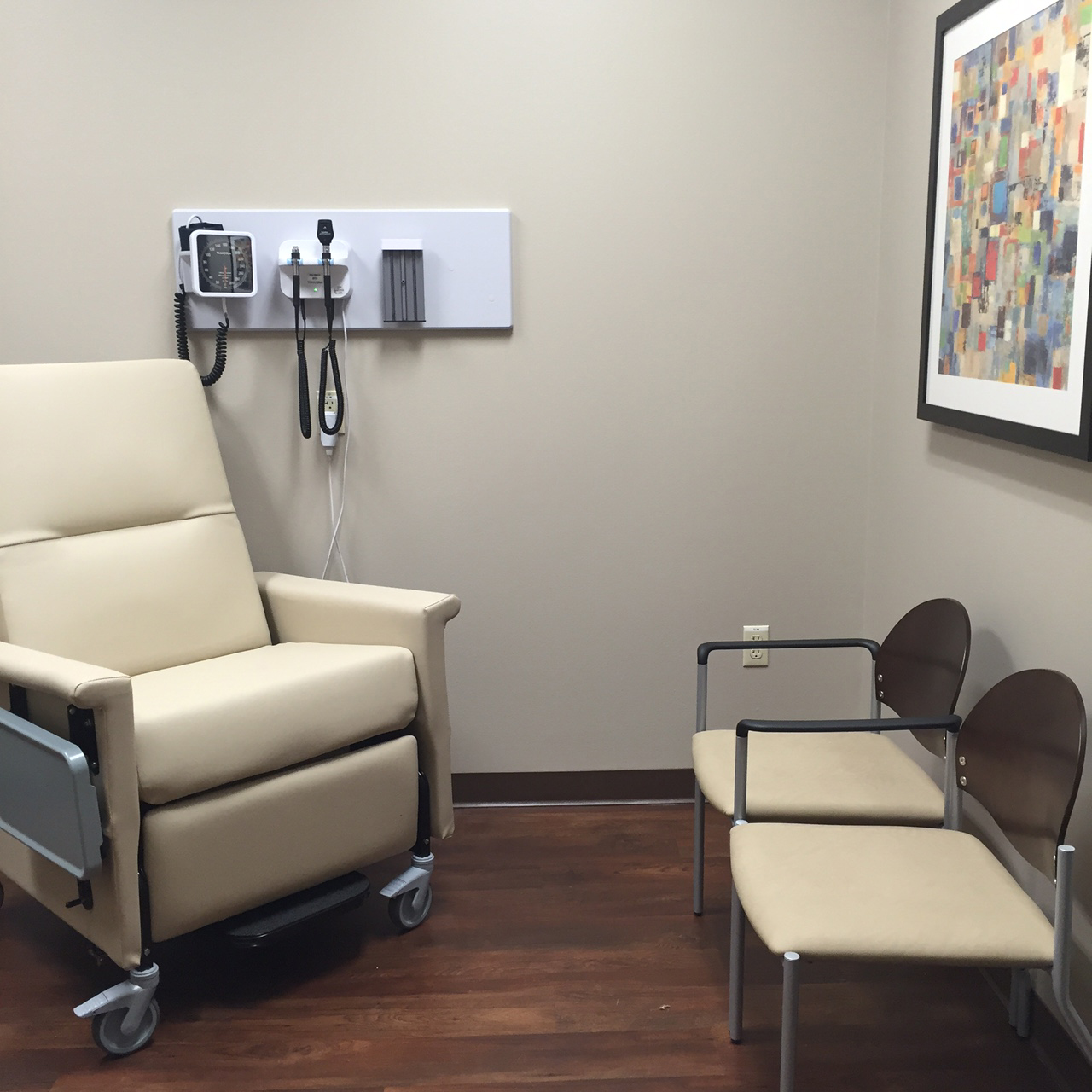 Unique Facility with Urban Amenities
With the revitalization of downtown Oklahoma City more and more people are moving that direction. The area is no longer just a place to go for work or play, it is fast becoming a popular place to live. As more residential properties are built, INTEGRIS saw a real need in that community for a family practice facility.
The clinic is unique with a more modern, urban feel. It is specifically designed to cater to working professionals with early morning and lunchtime appointment slots available.
On top of free Wi-Fi and coffee, there is a plug-in bar for laptops, iPads or other devices. Some of the exam rooms have recliners instead of the traditional exam table and a lab is housed inside the clinic for faster, more convenient service.
"Being able to provide health care for those individuals re-invigorating our downtown community was a must for us at INTEGRIS. We are proud to have Dr. Nguyen opening this clinic and hope to provide a convenient medical home for patients," says Jeffrey Cruzan, M.D., the managing director and chief physician executive for INTEGRIS Medical Group. "We look forward to providing the excellent care you'd expect from any INTEGRIS physician in our newest clinic."
Hieu C. Nguyen, M.D., is the primary physician at the downtown clinic. He is board certified in family medicine. He graduated from the University of Oklahoma College of Medicine, and completed his residency at St. Joseph Hospital family medicine residency program in Chicago, Ill.
"I hope to facilitate a trusting environment for my patients – a place where health can be discussed without fear of judgment," says Nguyen. "I'm here to motivate change from a place of sincerity and help hold patients accountable. Developing life-long, healthy relationships with my patients is a hope of mine."
For more information on the INTEGRIS Family Care Downtown clinic or to schedule an appointment, call 405-606-2260.