by James Coburn, Staff Writer
Specialties offered in patient care and best practices is what attracted Teresa Teply, RN, to work at SSM Health Bone & Joint Hospital at St. Anthony. She has served as nurse manager at the midtown Oklahoma City hospital for about eight months.
Teply became a registered nurse in 2001 after graduating from OSU/OKC. She proceeded to earn her nursing degree while working in the ER where she was the relief charge nurse.
Her career path began as a transporter at another hospital in Oklahoma City. Prior to coming to Bone & Joint, she worked in urgent care, skilled nursing, wound care and management. She earned her phlebotomy certification and became a lab supervisor at another hospital.
"With the career that I had in wound care, the ER, and the skilled unit, I knew that it was a field that I had knowledge in, and wanted to continue on my career in leadership," Teply said. "At this point in time I love being in a management role." (story continued below)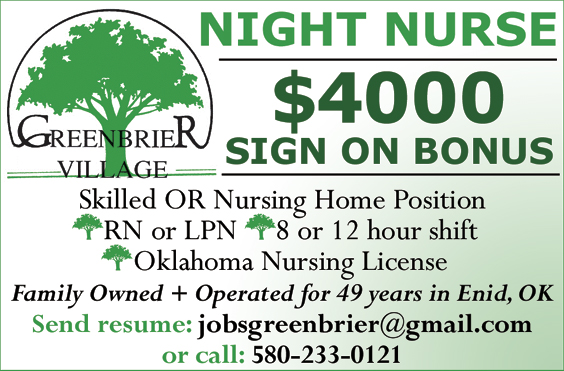 She works with the director of nursing who runs the business side of the hospital while she runs the clinical side of two floors. She is growing further by helping her charge nurses and supervisors grow in their field.
"A couple of them are wanting to go further in the medical field, teaching them to grow while I'm sitting back and not pursuing any other field right now," she said. "This is where I want to be."
Bone & Joint nurses continue to help St. Anthony care for medical patients during the COVID-19 pandemic as Bone & Joint also continues caring for orthopedic surgical patients, Teply said.
"They're still needing help with that, so we are helping them to manage that piece of it. It seems to be going well," she said.
She welcomes the overall devotion that nurses have for patient care. When coming to Bone & Joint she found a nursing staff with many years of experience there.
"They are committed, and they care about the patients, and you can see that within their work," Teply said. "They don't do things halfway. They do it all the way, and they're concerned about patients are well taken care of," she said. "Their care plan follows through. The charge nurses and house supervisors — the same thing with them. They are completely devoted. Some have been here well over 10 years. They love what they're doing, and they get in and they get it done."
Bone & Joint nurses are a compassionate group dedicated to patient care. That's something every manager looks for, and Teply said she feels fortunate to have that quality among her staff.
Teply's drive toward a nursing career started several years ago. One day, she and her husband were traveling in western Oklahoma when they came across a major road accident involving a semi-truck and a motorcycle.
"We just happened to be there. We had to be there to help that young couple that was on the motorcycle," she said. "It was a pretty horrific wreck and helped them with the ambulance. Things just turned around in my head and it just made me ready to be a caring person to take care of people." Years later she is grateful for her experiences at Bone & Joint. Whenever she sees a patient who has endured joint pain for long durations of time, she empathizes. Many of them have had prior surgeries but are in need of joint replacements. They have done the best they can without having to have surgeries, she said.
"I get to hear how well they are doing and how we have effected their bones, and they don't have the pain they did, and they can get up and out of a chair — to me at Bone & Joint it's looking at the life we are giving back to patients," she explained.
Teply said the biggest thing Bone & Joint teaches its staff is that every patient is different, and they will heal differently.
Patients need to understand not everybody is on the same playing field when they see other patients ready to get out of bed to move about, she said.
"So, you have to give them a lot of encouragement that it's normal. It's okay. Don't push it but take your time."
A lot of encouragement is given by the staff so patients will expect pain. But eventually that pain will diminish. Their joints will become more flexible for their personal best to be achieved.
"Some of them are wanting to get up every day and run a marathon. Others are wanting to get up and walk and get through their day. You really have to be open and listen to the patient," Teply said.