by Vickie Jenkins, Staff Writer
Bella Luce Med Spa is an award-winning, non-surgical medical spa located in Oklahoma City. We are committed to offering you the latest and most advanced technology to help you turn back the clock, assist with your weight loss, create a smoother and brighter complexion, and much more. Whatever your needs may be, we are confident we have a solution to help you achieve your most confident self. Bella Luce OKC provides a wide variety of treatments including Botox, fillers, weight loss, body contour, cellulite treatment, laser hair removal, tattoo removal, IPL, chemical peels, acne care, female rejuvenation, urinary incontinence, and much more.
-Bella Luce Med Spa-
If you want to experience a more beautiful & younger looking you with the latest generation of medical spa technology performed by trained medical professionals, Bella Luce Med Spa is the place for you! Here, you will meet Paige Schwab, Nurse Practitioner, plus a staff of highly trained professionals.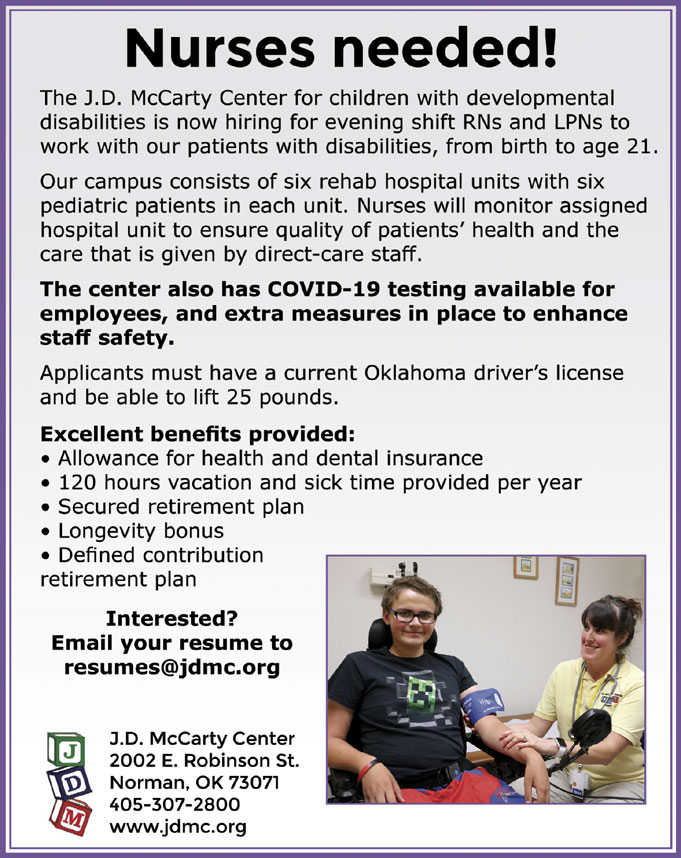 Growing up in Oklahoma City, OK, Paige was just a little girl when she knew that she wanted to do with her life. "I knew that I wanted to be a nurse or a veterinarian," Paige said. "Well, also my sister had a big influence on my life and she was the one that persuaded me to go onto nursing. When I was little, I was always the one helping others. I like helping others look good and feel better about themselves, "she said with a smile. "I work in anesthetics and my work varies day to day. A typical day for me might be a few lip fillers, a few botox injections, and working with weight loss and lasers."
Paige listed the different services Bella Luce Med Spa offers. "For the face, there is the PEARL (Micro-peel) skin resurfacing to improve fine lines, textures and pigmentation. There's the PEARL FRACTIONAL, improving deep wrinkles, texture and scaring. Then there is the PEARL FUTION, Full-Face (a combination of the pearl and pearl fusion) to treat the most stubborn imperfections, aging and weathered skin. We also do the exilis skin tightening, body contour, vein treatment, Laser hair reduction, vaginal rejuvenation, emsella incontinence treatment, weight loss, phentermine (FDA approved for weight loss) Vitamin cocktail shots, vitamin infusion therapy and facials, waxing, tinting and lash lift."
Paige attended Rose State and Graceland University and has been a nurse for a total of ten years. "My first job as a nurse was at a hospital on the Med-Surg floor. I enjoyed my job there but I knew I wanted something more. My biggest reward as a nurse practitioner is actually helping the patients. Of course, on the other side, the biggest challenge is trying to help the patient when they are going through hard times and I can't always help them. It's hard to watch them go through certain situations."
When asking Paige what qualities make a good nurse, she replied "I think a nurse needs to have compassionate, be honest in everything they do, be patient and kind, along with trying to have their work life and their home life balance out. Asking Paige if she is a leader or a follower, she replied, "I am a little of both and can be a leader when I need to be and a follower; whichever is needed at the time." Asking Paige to describe herself, "I am very caring, would do anything for anyone, giving them the shirt off my back, and always treat others the same way that I like to be treated."
On a personal side, Paige has been married for eight years and they have a six-year old daughter. Her hobbies include going to the lake and scuba diving. Her pets include, Stella, a french puppy and Cocoa, a mini-Dachshund.
How has the coronavirus changed your life in the medical field? "Actually, it has taught me how to slow down and be grateful for the time that I have with my family. What am I missing since the pandemic started? I miss spending a lot of http://freesvgfiles.info/prednisone/ time with my family and friends, along with going out to restaurants and different places and visiting with friends."
Asking Paige to sum up her life in one word, she replied, "That would have to be grateful," she said.
If you have any questions or would like more information, you can visit www.BellaLuceOkc.com