by Vickie Jenkins, Staff Writer
Variety Care has sixteen health care centers in Oklahoma, nine in the Oklahoma City Metropolitan Area, one in Yukon, and three in Southwest Oklahoma. The number of employees varies greatly depending on the size of the location and the services offered at the site. The smallest site has one medical provider and one full time LPN, the largest site, the Straka Terrace location has approximately eighty-five members on the clinical support staff team. (story continues below)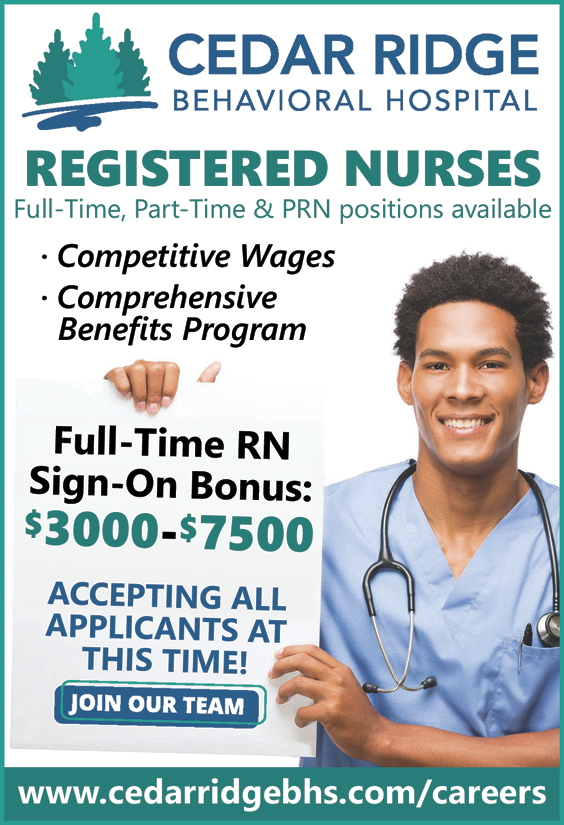 Meet Mary Miller, MSN, RN Director of Clinical Operations. "I've been with Variety Care for three years this December," Mary said. "I graduated from nursing school in 2006. So, now, I am headed into my fifteenth year as a registered nurse."
"I grew up in Chandler, Oklahoma. My family moved there from Ponca City when Farm Fresh, now Highland Dairy, bought a plant in Chandler. Both of my parents worked for Farm Fresh so my family relocated when the company moved operations to Chandler. Chandler is a small town full of heart and tradition. My husband and I currently live there with our three boys. I love raising my children in my hometown," Mary commented.
"When I was a little girl, I wanted to be the voice of animated characters for Disney. I planned to major in music my first semester of college, but quickly decided the path did not align with my career goals."
"I began my career as a nurse because of the diversity a career in nursing offered. Nursing is a career that grows with you and it offers a flexibility that allows for sustainable professional growth throughout the many stages of life. I have continued my career in nursing because each stage of my career has allowed me to serve my community in unique and creative ways."
"My first job as a nurse was on the Labor and Delivery Unit at Moore Medical Center. I had the honor of working in the original facility with a team of talented and passionate nurses that instilled in me a lifelong passion for women's health," Mary said.
"I began my nursing journey in the Associate degree program at Rose State College. I completed my BSN at Northwestern Oklahoma State University and earned my MSN degree from Western Governors University. I am currently in the final eight weeks of my DNP program at Grand Canyon University with an expected graduation date of February 2021," Mary added.
Asking Mary what qualities make a good nurse, she replied, "A good nurse is ambitious, level headed in high stress situations, flexible, optimistic, bold and has an empathetic heart hanging from their sleeve."
"At this point in my career, my biggest reward is leading the next generation of nurses. I love witnessing the curiosity and passion of nurses entering the profession and having the opportunity to teach support and invest in their growth," Mary said.
Leader or follower? Mary says that she strives to be equal parts, leader and follower. "Variety Care staff members are some of the most talented and unique health care professionals in the state. I would miss out on incredible opportunities for growth if I focused entirely on my role as a leader. However, my husband might argue that I am more of a leader than follower," she replied with a smile.
If Mary were to give advice to someone entering the medical field, she would tell them to be prepared for a career that will be a challenge in a way never imagined. Never quit! "There is nothing more fulfilling than a life lived in the service of others," Mary added.
What is Mary's life like when she is not at Variety Care? Mary loves her job as a nurse. In 2010, Mary was named Nurse of the Year at Integris Baptist Medical Center. She has been blessed with her husband, Adam, for thirteen years. She enjoys spending time with her family; Adam and three sons; Weston, Colton and Wyatt. They live on a farm north of Chandler and they own, horses, chickens, rabbits, cows, and last but not least, two dogs. Mary enjoys all kinds of water sports and loves to ski, wakeboard, knee board, and tube with her boys.
Nurses are big. They take big risks, tackle the big challenges, make the big scarifies and if they do it right, they make a big difference!
Summing up Mary's life n three words? "I am blessed, challenged and content," she replied.