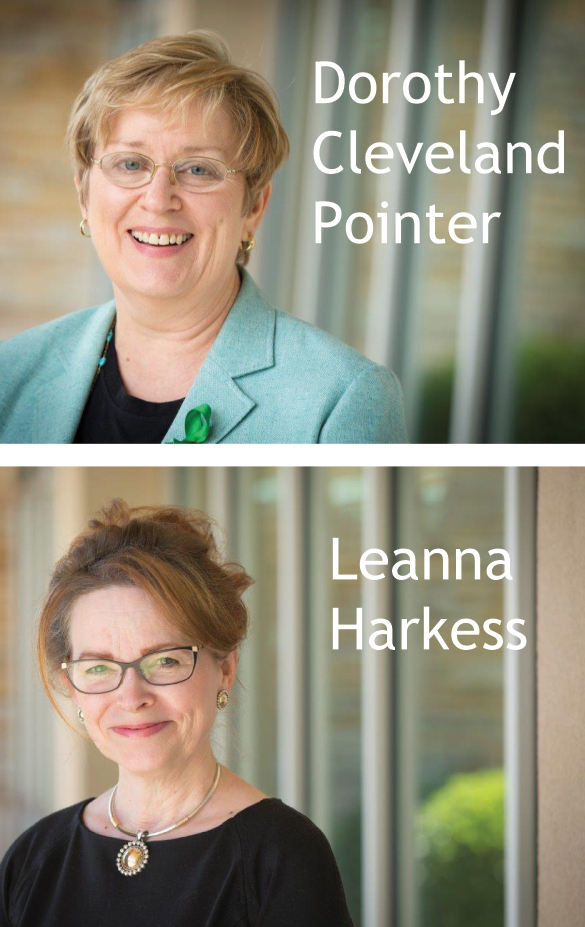 Expectant mothers now have expanded prenatal care, labor and delivery options at Mercy with the opening of a new midwife clinic. The clinic is led by Leanna Harkess and Dorothy Cleveland Pointer, both advanced practitioners and certified nurse midwives who have a combined experience of more than two decades in midwifery and hundreds of births under their belt.
"The word midwife means 'with woman,'" said Pointer. "We want to form a partnership with each and every woman to help achieve her pregnancy and healthcare goals."
Pointer first began her career as a midwife in 2008, when she became part of a small but growing minority of certified nurse midwives. In the last 20 years, the US National Library of Medicine shows that midwife-attended births have more than tripled. Pointer has provided midwifery care in both Oklahoma and Maryland, and is an active member of the Oklahoma Birth Alliance.
Harkess has worn a number of hats in the medical field; first as a critical care nurse, then as a family nurse practitioner. She said she found her true calling more than 15 years ago, when she became a certified nurse midwife.
"For me, midwifery is both a blessing and a ministry," Harkess said. "We strive to provide women a more natural birthing experience in a hospital setting."
Both Harkess and Pointer perform births in Mercy's labor and delivery suites. In addition, they offer pre-and-postnatal care as well as gynecological care and family planning.
Mercy Clinic Midwifery is located on the campus on Mercy Hospital Oklahoma City, in the Plaza building, at 4140 W. Memorial Road Suite 408. For more information, call 405-486-8670.