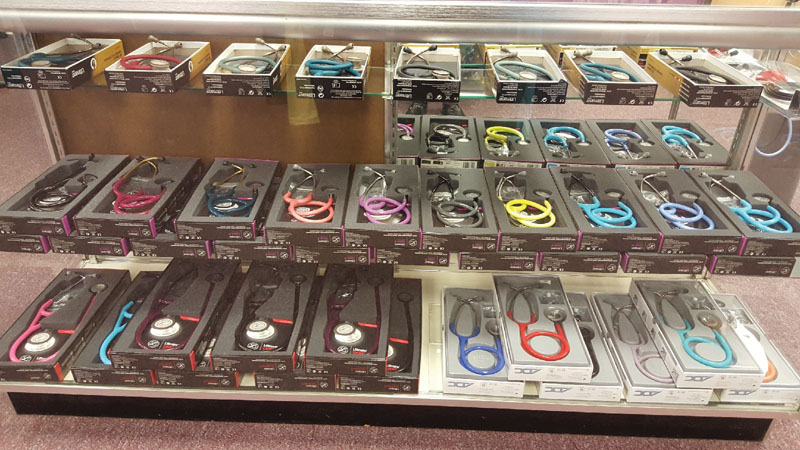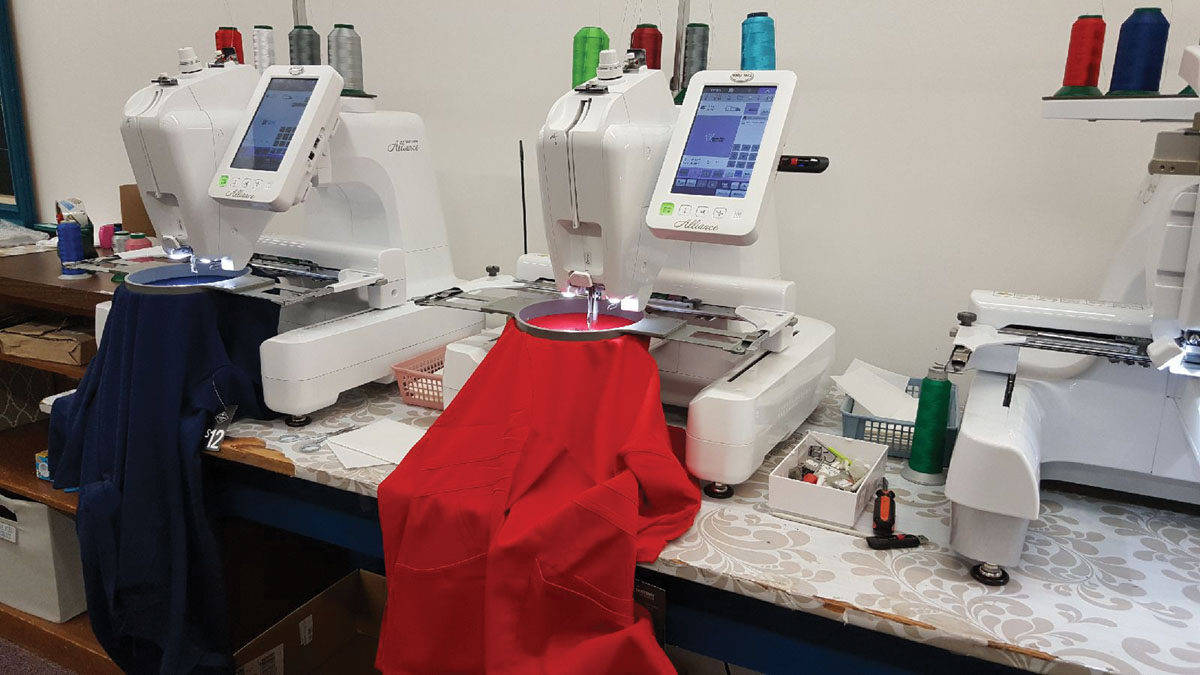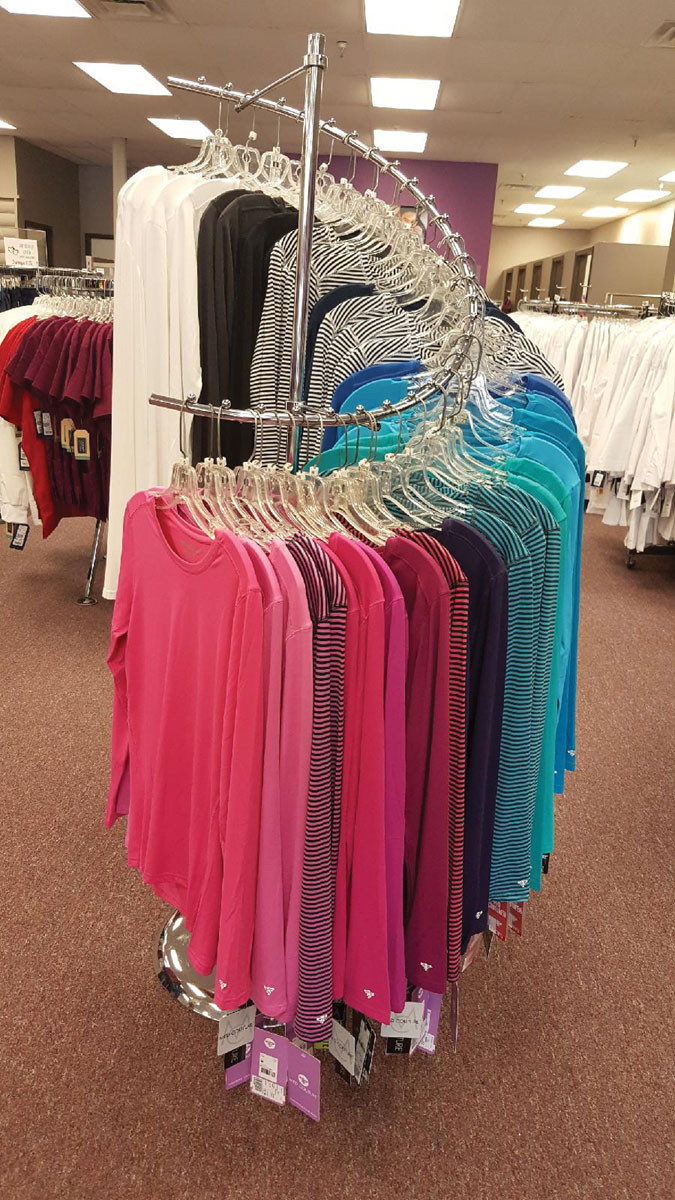 For 57 years, no one in Oklahoma has helped nurses look their best better than The Uniform Shoppe in Oklahoma City and Tulsa.
Since 1962, The Uniform Shoppe has been a family affair.
Albert and Jodi Weise began the Uniform Shoppe in Tulsa in 1962.
They traversed the Oklahoma highways and backroads bringing comfortable, affordable quality to nurses at their facilities.
Riding in the back seat was daughter, Jodi.
She learned the business from the best and now co-owns and manages the Tulsa location.
While the styles on the rack may change, little else has changed about this Oklahoma gem.
The Tulsa location moved around the corner to 6044 S. Sheridan Road a while back but the Oklahoma City store is still located at 10503 N. May Avenue.
Odds are you'll see many of the same staff members when you visit again.
"The staff are knowledgeable, experienced and they care about the company," Jodi said.
In a day of being able to order everything online nothing compares to the touch and feel of what you're buying. And being able to ask questions and get advice from someone who knows the business.
"We have competitive pricing, too," Weise explained. "And we're their patients and we can't get their services online."
The Uniform Shoppe has hands-down always had the largest stock of scrubs for nurses, health care workers, daycare workers – every profession that requires durable-yet-professional attire while working with people.
Service has always been the focus.
The Uniform Shoppe represents most manufacturers while offering quality at the best price possible. It also offers personalized services such as monogramming and logos.
Hospital logos can be applied at customer request
Hand steaming is also offered and, if needed, staff will go to a worksite to fit an entire group.
The Uniform Shoppe also caters to a number of offices and keeps records of all customers they work with in order to know what their uniform program is at any time for them.
Nurses today want to look fashionable in ready-to-wear uniforms that are functional, Weise said. They combine fashion with function and fabric.
"They want comfort and then they want style. Those are the two most important things. Really, price just comes down to the end when they're looking for something that's going to last and feel comfortable," Weise said. "When they feel good about themselves and they look good, they perform better on the job."
White is still worn during nursing school graduations. However, the only white that is prevalent today is on lab coats, she said.
People are wearing solid colors, fun prints and styles inspired by your favorite medical TV shows.
The Uniform Shoppe continues to evolve into a better company for their customers. Jodi and her mom, Elaine, attended the Uniform University in Dallas to network with the uniform industry around the U.S.
They bring that knowledge back to the communities they serve.
"We want our community to appreciate the fact that we are a local business and are trying to provide a service as well as a product they need," Jodi said. "We want to keep our dollars in Oklahoma so our businesses and tax dollars will go to work for us."
Jodi said she feels fortunate that customers come to both stores. She loves seeing them again and working with them to help fill their next need.
"We love the communication and rapport that we've established with a lot of our customers that are repeat customers," Jody said.
New people are always coming into the nursing field, and the Weise family is proud to provide them with a good experience. They appreciate everyone who walks through their doors.
It's something you can feel when you walk in the door. And that comfort lasts during your shift.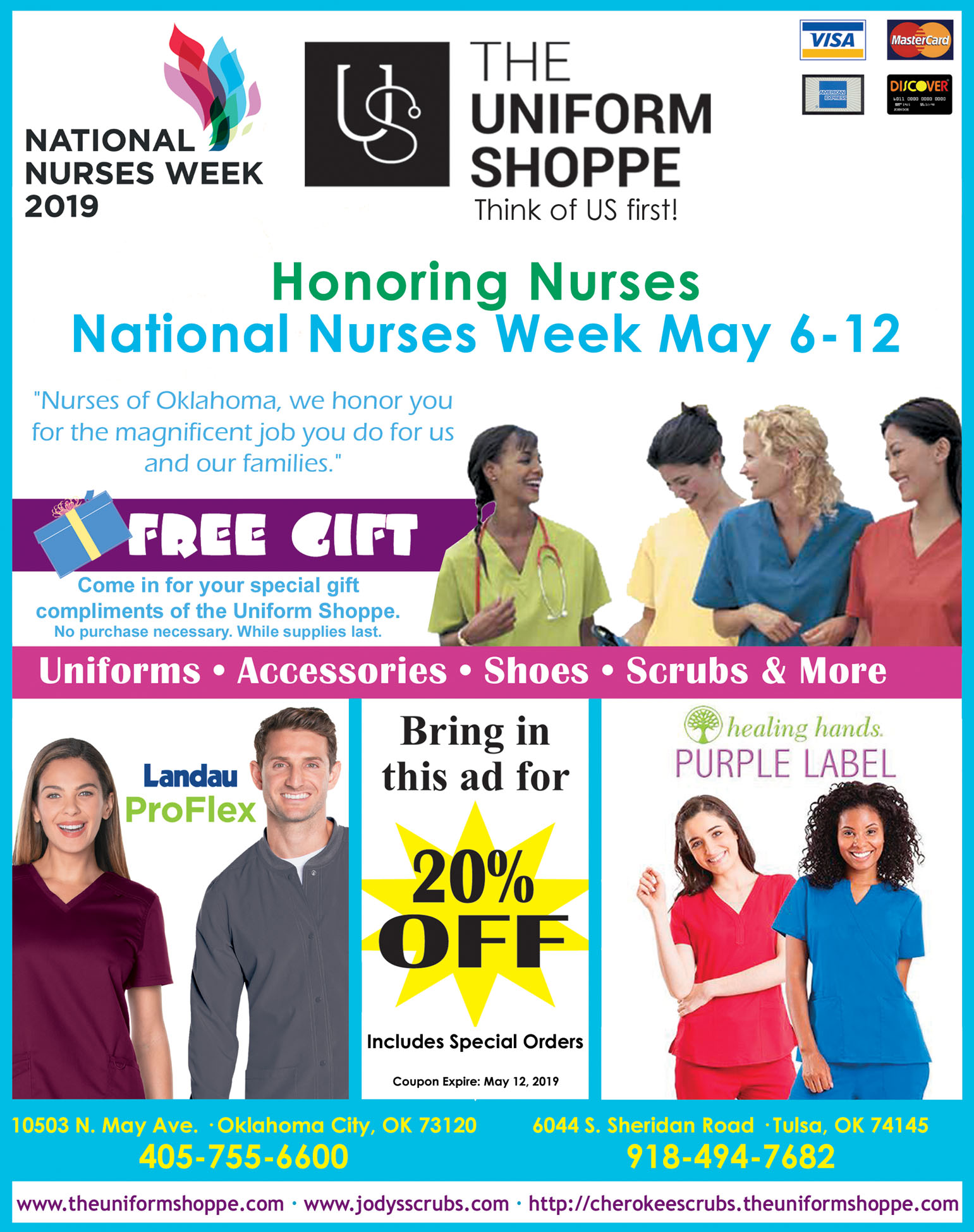 https://www.theuniformshoppe.com/