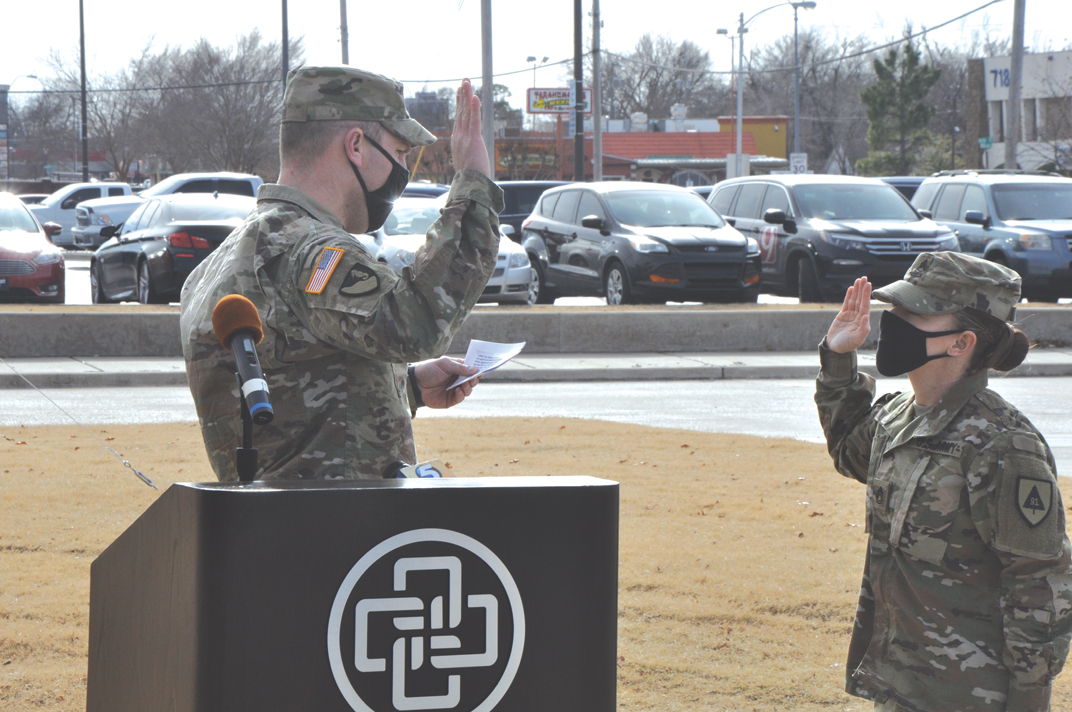 An Intensive Care Unit (ICU) nurse fighting on the frontlines of the pandemic will be commissioned into the Army Corps of Nurses. Ashley Wilkinson will receive her commission at 1 p.m. Friday, Dec. 18 outside Norman Regional Hospital's Education Center, 901 N. Porter Ave. Her coworkers in the ICU at Norman Regional Hospital will be looking down from the windows as Wilkinson receives this honor. (story continues below)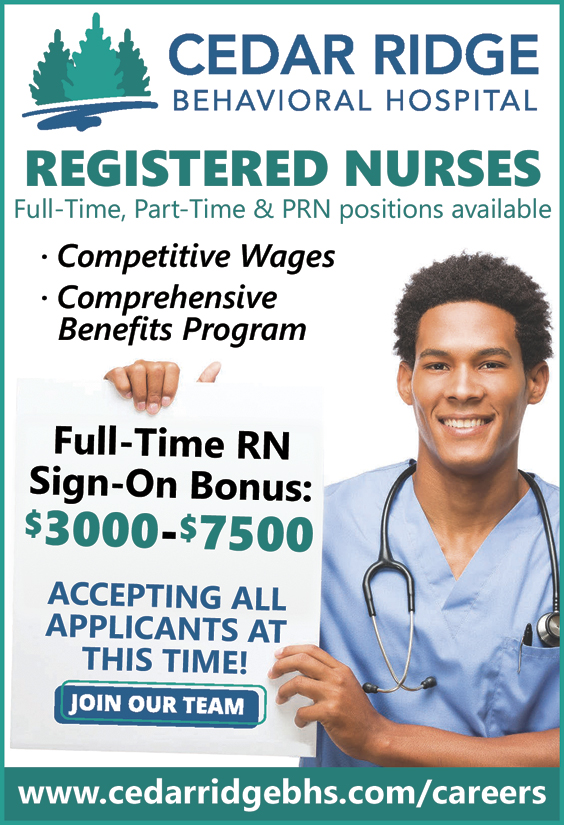 Wilkinson joined the U.S. Army in 2004 when she was 17 years old. Her first duty station was at Guantanamo Bay, Cuba. She also served in Germany, was deployed to Afghanistan, and became an Active Duty Drill Sargent. Wilkson then enrolled in nursing school to further pursue her passion for helping others.
"I loved working with people and helping them get better, even in the simplest of ways," she said.
She became a nurse in May 2018 and in December 2019 joined the team in Norman Regional's ICU. It wasn't long after finishing up her orientation that the hospital and Wilkinson began to see patients with COVID-19.
"These patients were sick, and I as a new ICU nurse has to summon every bit of training I had accumulated in nursing and the military to manage these difficult patients. Unfortunately, my team and myself are still in this fight. However, we are a team and there is no other place I'd rather be," Wilkinson said.
The United States Army Nurse Corps (ANC) was formally established by the U.S. Congress in 1901. It is one of the six medical special branches (or "corps") of officers which – along with medical enlisted soldiers – comprise the Army Medical Department (AMEDD).
The ANC is the nursing service for the U.S. Army and provides nursing staff in support of the Department of Defense medical plans. The ANC is composed entirely of registered nurses.