If I wasn't in the medical field …   Moore Pediatrics
I'd be a teacher. I love kids, but I prefer the medical field.
Keri Jones, LPN
I'd be a fourth-grade English teacher.
Shannon Wilson, CMA
A pilot. I like the thrill and the speed.
Coey Ncgeisey, LPN
I would be a junior high teacher and cheer coach.
Laura Shao, PA-C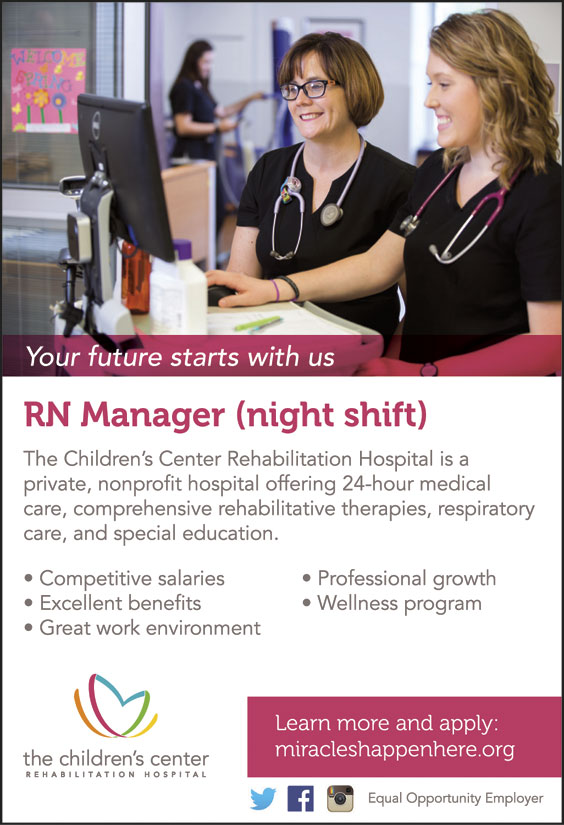 Your future starts with us
RN Manager (night shift)
The Children's Center Rehabilitation Hospital is a private, nonprofit hospital offering 24-hour medical care, comprehensive rehabilitative therapies, respiratory care, and special education.
· Competitive salaries · Excellent benefits · Great work environment · Professional growth · Wellness program
The Children's Center Rehabilitation Hospital
Learn more and apply: miracleshappenhere.org
EOE