Quail Ridge Senior Living
I would be famous for being a great nurse. Michelle Mummert, LPN
I would invent a cure for Lupus. Tiffanie Bryant, LPN
I would get rid of COVID and become famous. Ieshia Maxwell, LPN
I've never wanted to be famous, just helpful. The world is filled with hate so I would give love! Jazzlin Waterford, ACMA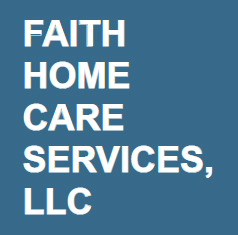 Tulsa's Finest LPN! Is that you?
Faith Home Care Services, LLC is seeking a Licensed Practical Nurse for a full time position with 28-35 visits per week.
We provide services to the Tulsa and surrounding areas.
We offer a flexible schedule with per visit rate pay, mileage reimbursement, and in office hourly rate for meetings and in services.
We are seeking an outstanding LPN that possesses the ability to perform a great nursing assessment, lab draws, peg tube and catheter changes, wound care and patient teaching.
We currently use Kinnser/WellSky online documentation system and supply nurses with a tablet or laptop.
We offer:
Competitive Compensation
Per Visit Rate Pay
Mileage Reimbursement
Bi-Weekly Pay
Direct Deposit of Paycheck
Hourly Pay for Meetings/Training
Flexible Schedules
On Call pay
Must have:
Unrestricted Active Oklahoma state LPN license
Current CPR Certification
Reliable Transportation
Cell Phone
Great Communication Skills (Written and Verbal)
An Outstanding Bedside Manner
Home Health experience is not necessary but is a plus. If you are interested in an interview, please respond by forwarding your resume!
Pay: Up to $25.00 per visit, hourly rate for in office training/meetings.
Sign on Bonus consists of $500 after starting, and $500 in 6 months.
Send Resumes to faithhomecaretulsa@gmail.com