If you were a car, what kind of car would you be and why? Integris Deaconess, Rehab
I would be a mini-van because I am family oriented. Loye Mellies, RN
A four-window open-sided jeep, to go on adventures off road and in high altitude! Darlene Brooks, RN
I would be a Mercedes Benz, because it is so luxurious! Brittany Johnson, LPN
Definitely a Porsche because it is fast and fun! Misty Alfred, RN, Clinical Manager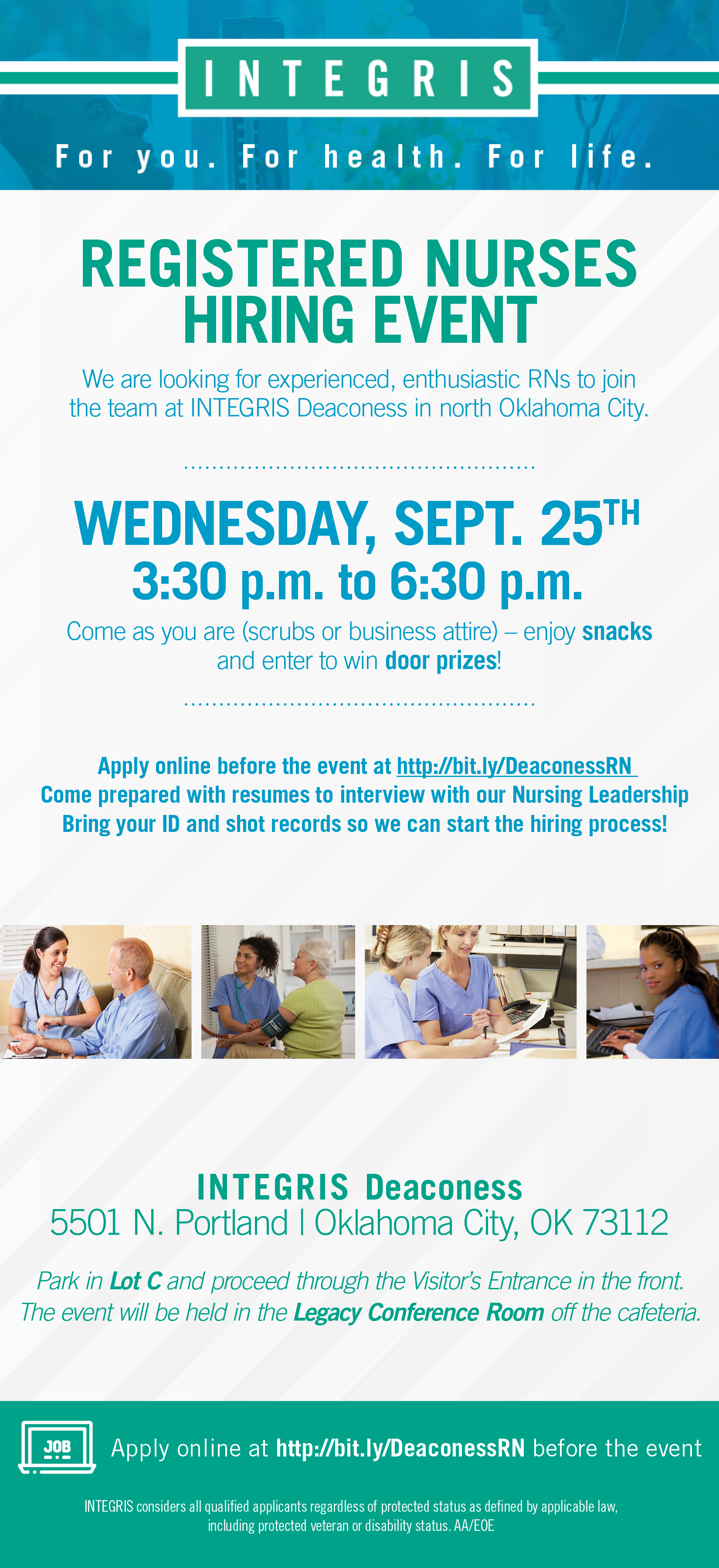 REGISTERED NURSES HIRING EVENT
We are looking for experienced, enthusiastic RNs to join the team at INTEGRIS Deaconess in north Oklahoma City.
WEDNESDAY, SEPT. 25TH
3:30 p.m. to 6:30 p.m.
Come as you are (scrubs or business attire) – enjoy snacks and enter to win door prizes!
Apply online before the event at http://bit.ly/DeaconessRN
Come prepared with resumes to interview with our Nursing Leadership
Bring your ID and shot records so we can start the hiring process!
INTEGRIS Deaconess | 5501 N. Portland | Oklahoma City, OK 73112
Park in Lot C and proceed through the Visitor's Entrance in the front.
The event will be held in the Legacy Conference Room off the cafeteria.

Apply online at http://bit.ly/DeaconessRN before the event
INTEGRIS considers all qualified applicants regardless of protected status as defined by applicable law,
including protected veteran or disability status. AA/EOE