Oklahoma City Indian Clinic
Being able to go out and be around people; restaurants and movies plus I had to cancel my vacation plans. Maleah Edmonds, LPN
I miss the family get-togethers. I come from a large family and we are always together on birthdays, holidays and special occasions. Krista Herron, LPN
I have missed human interaction whether it is with my work friends or patients. Even the simple hello or good morning. Kandie McMahill, LPN
I miss the gym and circuit classes with the fantastic trainers at OKCIC wellness center, watching movies in theaters. Carrie Tucker, LPN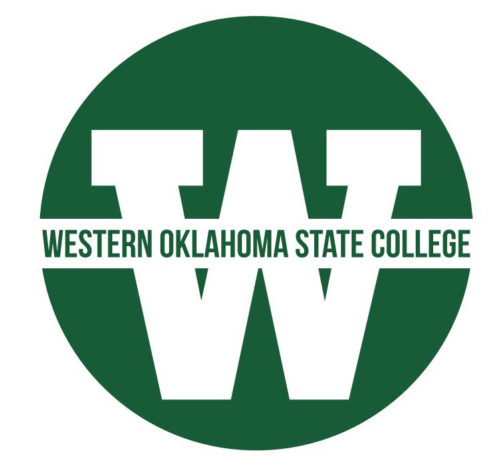 Job Title: INSTRUCTOR
Freshman Evening Nursing Instructor
Freshman Daytime Nursing Instructor
Sophomore Evening Nursing Instructor
Qualifications
Education:     Master's degree in Nursing
Credentials:   Drivers license and acceptable driving record is required.  Must have an R.N. license in Oklahoma.  R.N. license in Texas may be required for clinical rotation purposes.
Special Knowledge, Skill, or Ability:  Demonstrated instructional and advisement abilities.  Must be able to use and demonstrate various equipment (monitors, warmer, and intensive care equipment), computerized programs, and audio-visual equipment etc. within area of instruction.
Training or Experience Required:  must have prior nursing work experience in the last five years; must have two years full-time practice as a RN in a clinical setting; one year in a hospital within the past five years prior to teaching.
Reports to:     Director of Nursing
Performance Expectations:  As an Instructor the incumbent has a knowledge of subject matter; cares for and effectively assists students with special concerns; establishes syllabus with effective instructional objectives; encourages effective learning with proper teaching techniques; ensures students are acquiring skills and knowledge to apply principles, theories and other learning; properly monitors student progress in the classroom and during clinicals (grading, feedback, etc.) and provides environment to encourage independent thinking challenges for more motivated students; maintains proper classroom discipline.
Contributes to effectiveness/quality of college programs, including extracurricular programs; keeps accurate records, reports, etc. pursuant to college policy; actively supports and looks for ways to improve the quality of customer service; cooperates with other college personnel to improve the quality of education; when serving on committees, maintains an attitude of constructive, supportive behavioral feedback and input to improve the quality of service; continues to be involved in personal growth and development.
Job Goal (Purpose of Position):  Performs responsible instructional level duties under limited supervision to teach the classes/labs or clinical assigned; prepare syllabi; schedule office hours to advise students; grade reports, tests, and progress; and advise the Director concerning textbooks, special equipment, supplies, or other needs.  Attends meetings and participates in overall quality of program and college.
An incumbent in this position will utilize discretion, ingenuity, and independent judgment due to the complexity of the job.  Since there may be several ways to solve a problem, an incumbent is free to choose the solution.
Contact with Others:  An incumbent in this position has regular contact by telephone or in-person with the public to determine actual information needed.  Job requires interpreting and translating facts and information, explaining situations and issues to persons and advising them of alternative courses of action.
Essential Job Functions/Performance Responsibilities:  Other than those included in the performance expectations:
1.         Instructs classes/labs within area of specialty in the division according to acceptable academic standards.  Studies material and prepares for lectures with necessary handouts and information to impart curriculum objectives.
2.         Oversees skills, skills lab, and clinical training at health care facilities.
3.         Maintains proper discipline in class and on campus to further educational goals.  Reports disciplinary infractions to proper sources.  Records attendance and ensures students comply with attendance requirements.
4.         Administers written and computer-generated practical tests and provides feedback to students relative to grades and other career or academic counseling/advisement.
5.         Maintains up-to-date syllabi for courses to be taught.  Such syllabus to contain objectives of course, course schedules, grading criteria, etc.
6.         Maintains necessary office hours for student counseling and advisement.  Maintains knowledge of academic requirements for graduation and assists students in career planning.
7.         Updates curriculum and test materials; makes recommendations concerning textbooks, learning resources and other material; reviews and recommends other supplies and materials for instructional programs.  Maintains proper records and accountability of supplies and equipment entrusted to care.
8.         Attends faculty meetings, division meetings, in-service and other meetings; may serve on various committees to provide constructive input to resolve problems.
9.         Attends various college extracurricular activities within program area, commencement exercises, etc. as required.
10.       Maintains expertise/competence in area of specialty by attending necessary conferences/seminars and/or schools as required.  Reads and keeps current on latest technologies and requirements in the area of specialty and in the division's programs.  Attends professional meetings and participates in surveys, continuing education, academic study, or clinical practice to improve own nursing competency in areas of responsibility.
11.       Assists with recruiting students; provides items of interest to the Office of Public Information; maintains proper professional contacts with others outside of the college.
12.       May perform incidental typing/data processing for class preparation or testing.  May run copy machine, Scantron, or other office machines.  May be required to operate within computer-assisted environment.
13.       Performs other duties as required.
Supervision exercised:  None
Physical/Mental Requirements and Working Conditions:  Other than those physical/mental requirements included in the essential functions, employee must be able to communicate on the telephone and in person.  Must be able to use or demonstrate use of equipment within department, computers, office/lab machines, and nursing instruments.  May for some labs have to handle dangerous, caustic chemicals.  Some minor lifting may be required of the position.  Must be able to assist students with nursing duties in hospital including responding quickly to emergencies if necessary; must follow universal precautions within hospital environment; may be required to assist with field trips and some driving.