Oklahoma Assisted Living Association recognizes Joe Canaan and Brenda Cox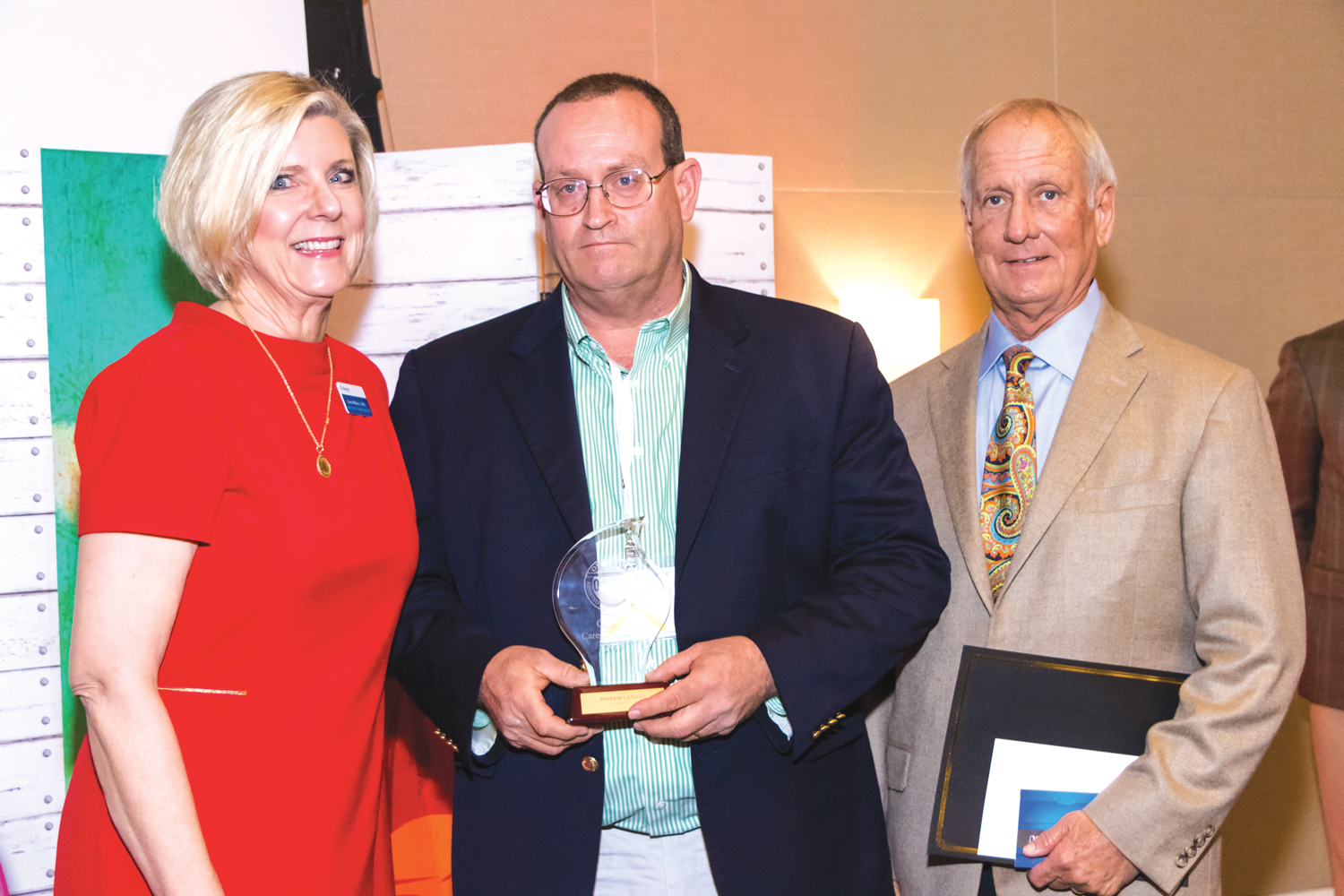 Sagora Senior Living proudly announces that two of its associates working in Tulsa, Okla., have been named 2018 "Caregiver of the Year" by the Oklahoma Assisted Living Association (OKALA). Bellarose Maintenance Director Joe Canaan was named Maintenance Caregiver of the Year and Aberdeen Heights Certified Nursing Assistant Brenda Cox was named Direct Care Caregiver of the Year.
OKALA, which is dedicated to excellence in care for Assisted Living residents, conducted a state-wide search to recognize associates that have positive & inspiring attitudes and go above and beyond to improve quality of life for their residents.
Canaan has provided excellent service at Bellarose for more than two years. "Joe goes out of his comfort zone to help residents and families to ensure we are well taken care of, wherever and whenever he is needed," one Bellarose resident noted. "With his great personality, Joe is a go-to person for just about anything I need in my apartment," wrote another.
Cox has delivered exceptional care to residents and families for more than eight years at Aberdeen Heights Assisted Living. "Brenda is reliable, dependable, patient and Johnny-on-the-spot—she isn't pushy, and she doesn't rush me," wrote one Aberdeen Heights resident that nominated Cox. "She stands out! Brenda jokes with me and goes out of her way to care for me," wrote another.
"We are extremely proud of our associates for receiving these prestigious accolades," said Sagora Senior Living President Bryan McCaleb. "Brenda and Joe emulate the Sagora philosophy of 'resident first' every day, and we are so glad their hard work and dedication is being recognized in the senior living industry."
Bellarose Senior Living offers a true continuum of care through independent living, assisted living and memory care in a dynamic environment where residents receive the appropriate level of compassionate care specific to their needs. Located at 18001 East 51st Street, the pet-friendly community has 135 comfortable apartments.
Aberdeen Heights Assisted Living at 7220 South Yale Avenue, boasts 80 apartments in a caring, pet friendly environment that offers privacy and independence with the benefit of 24-hour support and access to care.