* As of this advisory, there are 8,073 confirmed positive cases of COVID-19 in Oklahoma.
* There are no additional deaths.
* There are 359 total deaths in the state.
* This week's Oklahoma COVID-19 Weekly Report is now available. Reports from weeks past can be found here.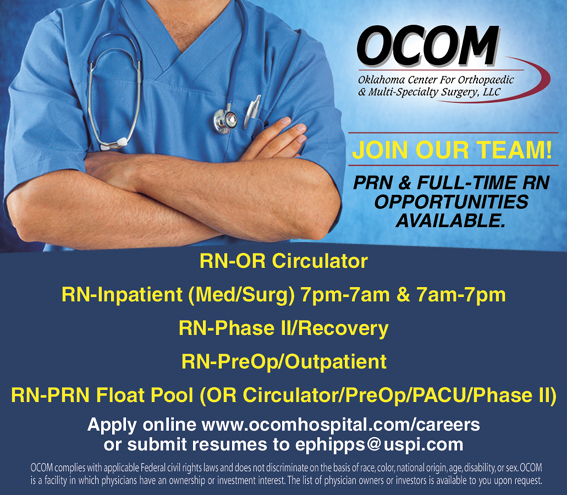 * While the Reopening Plan for long term care facilities goes into effect on Monday (6/15), please remember that facilities are first required to verify with OSDH that they have updated their infection control plan before they allow visitors. We are working with facilities to develop updated visitation policies.
* COVID-19 testing sites are open in multiple cities in Oklahoma as a result of a cross-county, city and state health system partnership. Visit this page for updated dates and locations.
* For more information, visit coronavirus.health.ok.gov.
*The total includes laboratory information provided to OSDH at the time of the report. Total counts may not reflect unique individuals.
**This number is a combination of hospitalized positive cases and hospitalized persons under investigation, as reported by hospitals at the time of the report. The data reflect a change in calculation and should not be compared to prior data.
Data Source: Acute Disease Service, Oklahoma State Department of Health. *As of 2020-06-13 at 7:00 a.m.