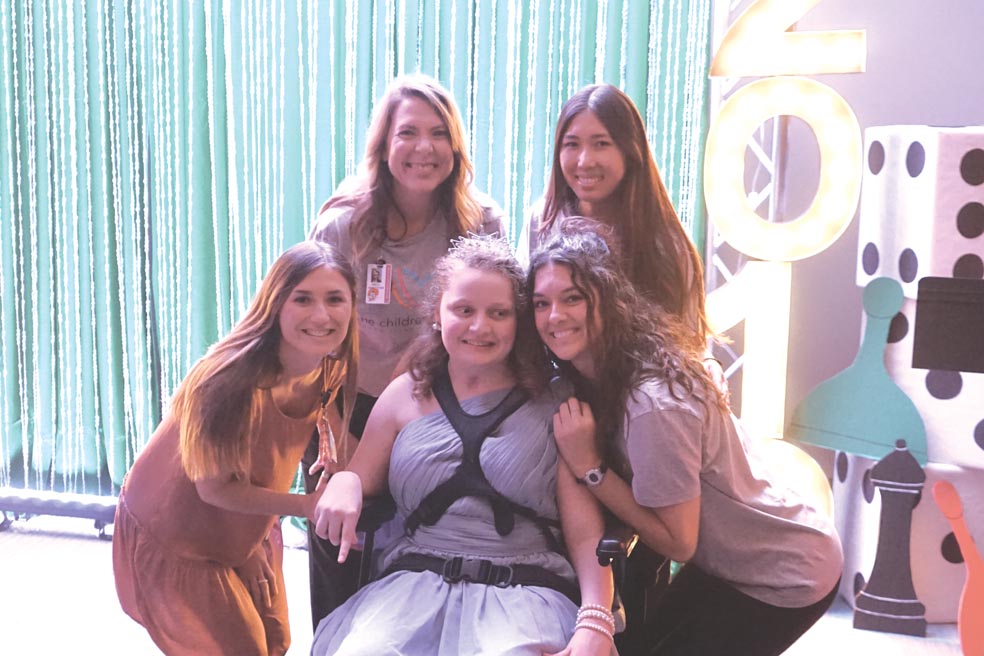 Patients at The Children's Center Rehabilitation Hospital recently celebrated prom. Community guests participated in the event including, University of Oklahoma football players RJ Proctor, Neville Gallimore and Patrick Fields, Boomer, OU's Mascot; Lacie Lowry, KWTV, Jeff George, FOX TV; and Captain America.
Prom is a rite of passage every teenager should experience. The Children's Center Rehabilitation Hospital organizes an annual prom every year, so patients may enjoy the same school activities their peers get to experience.
Included in the festivities was a special treat provided by 36th Studio West, as they provided hair and makeup artists for the event.
The dance began as each patient and their prom buddy were announced when entering prom doors, and to add to the fun, a prom king and queen were also crowned. The afternoon was filled with lights, music and patients dressed in their best – an event that was enjoyed by patients, their families and staff alike.