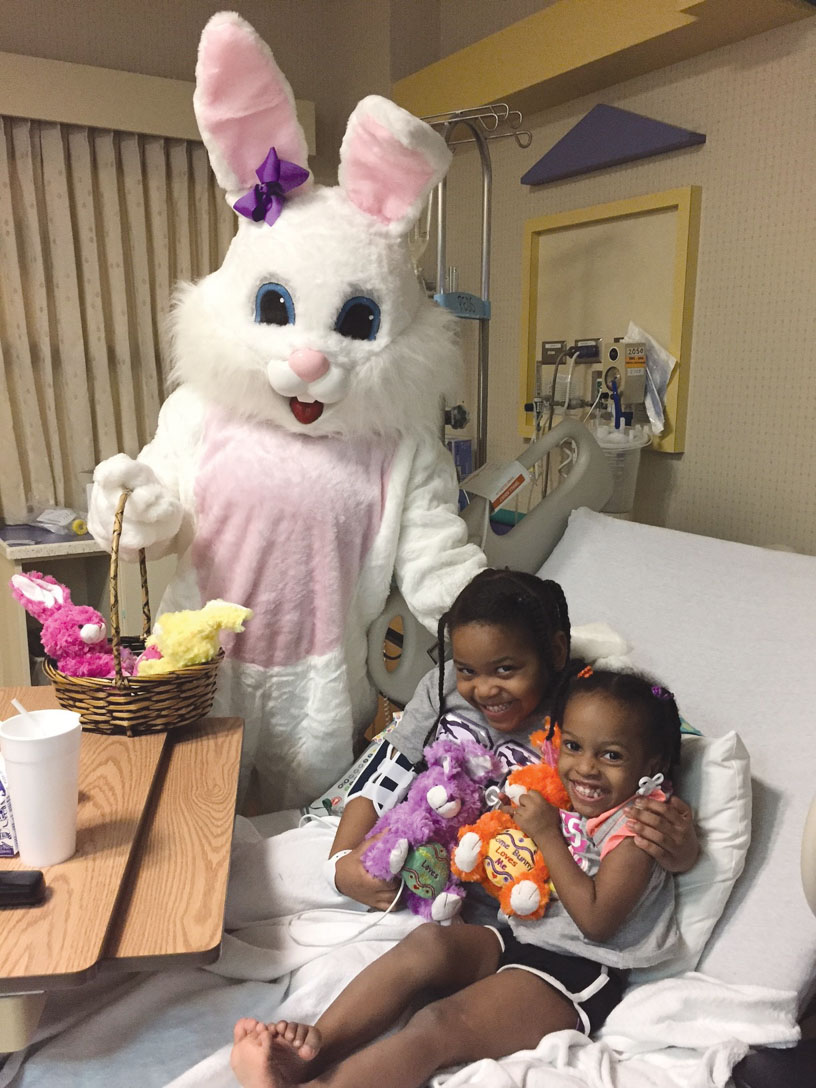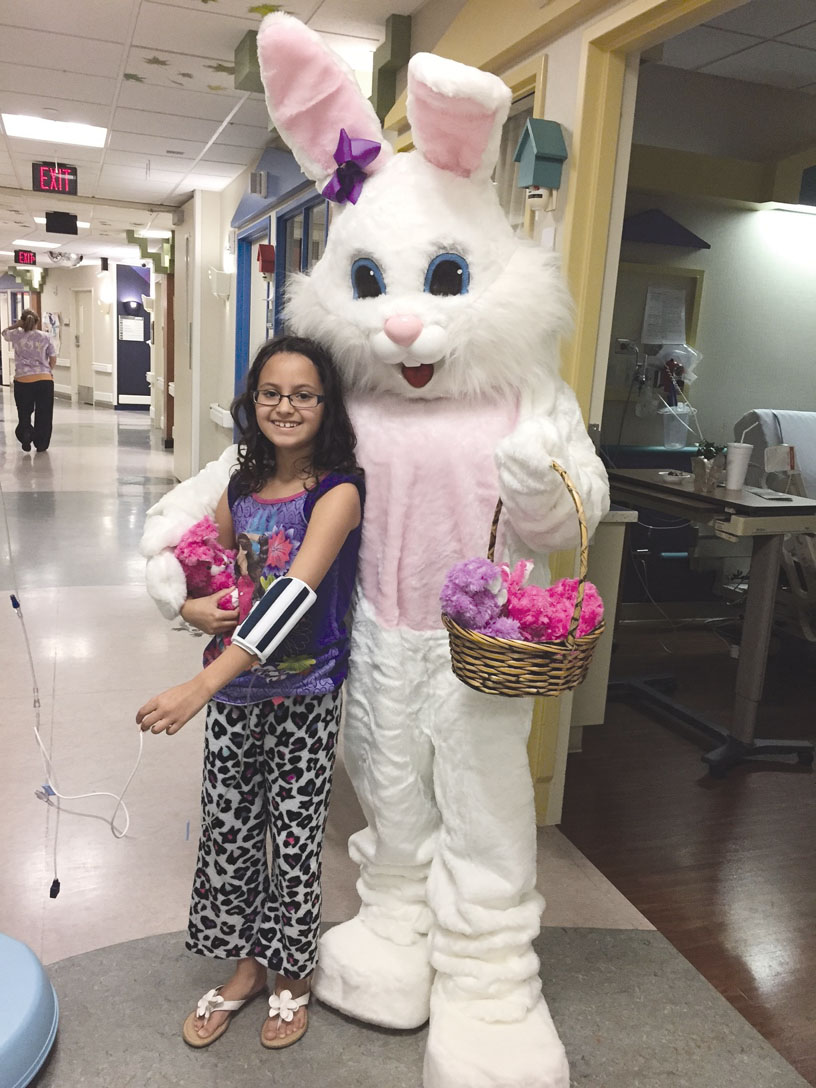 The Easter Bunny hopped through the halls of the newly re-named INTEGRIS Children's pediatric unit at Baptist Medical Center this week.
A uniformed deputy from the Oklahoma County Sheriff's Office escorted the friendly rabbit as he visited with children who are unable to spend Easter at home this year because of injury or illness. In addition to giving hugs and taking pictures, the happy hare also delivered stuffed animals to each and every child at INTEGRIS Children's.
This is all part of a nationwide effort through the Easter Bunny Foundation, a non-profit organization whose mission is to provide a personal visit and a toy from the Easter Bunny during the week of Easter to children in children's hospitals and pediatric wards across the United States and the United Kingdom. The Foundation's message is simple: "Some Bunny Loves You!"
INTEGRIS Children's and the Oklahoma Sheriff's Office are proud to take part in this annual celebration.