Tiffany Retro Apartments, located at 5505 N. Brookline near Northwest Expressway, is offering a special to medical personnel. When you sign a 12 month lease, you receive one month free. A shorter lease will give you $200 off the first month's rent.
The newly remodeled apartments offer unique one and two-bedroom floor plans in a mid-century style building with all the modern conveniences, including stylish features like stainless-steel appliances, granite countertops, and in-unit washer and dryers. They also feature excellent community amenities such as a beautiful, elevated pool, dog park and wash station, movie theatre, and a state-of-the-art fitness center. (story continues below)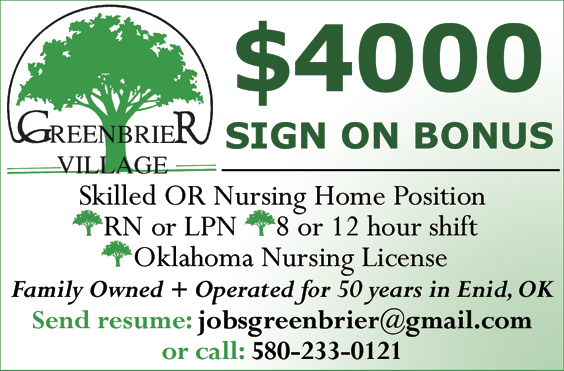 Developer Glenn Ferguson, President of Ferguson Property Group, had the building added to the National Historic Register, and then gutted the interior. "We did a complete renovation of the historical building," Ferguson said. "Our plan was not to alter the look of the building but preserve it, which we think we accomplished."
Tiffany Retro Apartments are located at N. May Avenue and Northwest Expressway, just moments from I-44, making it easy to get anywhere in Oklahoma City – from Bricktown to Integris to Oklahoma City University.
More information is available at TiffanyRetro.com or by calling 405.601.1931.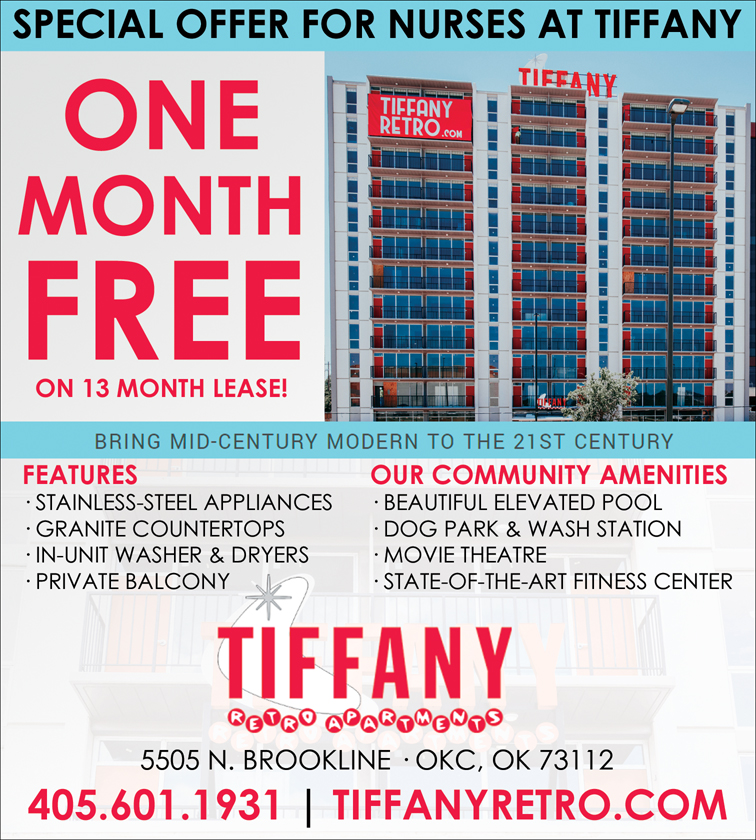 http://TiffanyRetro.com