by James Coburn – staff writer
Yvonne Roeeiger is full of smiles knowing she made the right decision 18 months ago when choosing to live at The Wolfe Living Center at Summit Ridge She's made several friends at the living center and said it's a friendly place to be, she said.
"All the nurses and the staff are sweet and nice, and the people that are around are really good people and they treat them all the same," Roeeiger said. "I have a fiancé here. He lives here." (story continues below)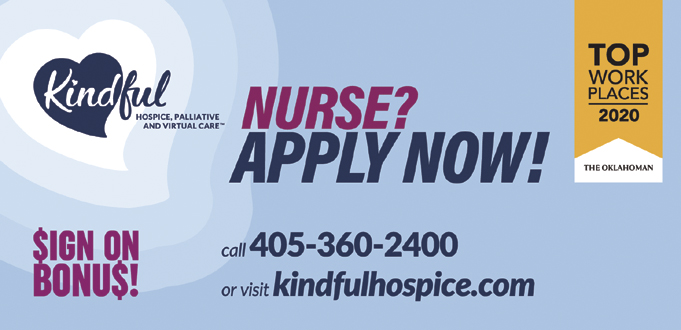 Almost every day Roeeiger can be seen going into the lush and green atrium that greets residents and visitors near the entrance of the center.
"It has turtles in it," Roeeiger continued.
The Wolfe Living Center at Summit Ridge was inspired by Christian principals of the Seventh-day Adventist Church on its campus in Harrah, said Felicia Jones, RN staffing coordinator.
Families can be confident that Wolfe Living Center has every service available that is expected from a skilled nursing and rehab center. The quaint setting is tucked in a wooded landscape surrounding the community with an independent living center. Many of the residents know each other from the past and remain attendees of the church.
Roeeiger was the first resident that Jones met when coming to work at the center.
"We bonded right away," Jones said.
The Wolfe Living Center is very intimate and the best kept secret in long-term and rehab care, she said.
"It's the atmosphere. It's very pleasant and you can feel the Holy Spirit here because it's very Christian oriented and I loved it from the moment I walked in," Jones said.
She has had a number of roles as a nurse and before the pandemic brought her out of retirement to workout Wolfe Living Center. Jones is a former director of nurses at Belfair Memory Care, located in Shawnee. She began her nursing career 22 years ago at then-Oklahoma Christian home in Edmond.
"Everywhere I work I took a bit of skills with me and it grows," she said.
Infection control nurse Adella Owen, RN, had never considered working in a nursing home, but when Wolfe Living Center opened, she was attracted to the family-like setting. Employees go over-and-beyond to make residents know they are being taken care of. It warms Owen's heart that the residents recognize everyone on staff. Residents see how the nursing staff bonds in a joyful team effort to offer exceptional nursing care, she said.
"There's nothing perfect, but this place is doing the best they can do to let these people know this is their home because they miss their home," Owen said.
The women's group of the church help by making cards for the residents and treat the staff like they are part of the church.
Administrator Valarie Smith-Hubbartt tries to make all in-services special, said Jones, adding that everyone there loves Hubbartt.
"We have devotions in our meetings every morning," Jones said. "We discuss business, and she reads a devotional — we pray. That is so neat to have that."
A major factor for the success of Wolfe Living Center is it's in a rural setting with a mom-and-pop character for the home, Hubbartt explained.
The leadership and members of the church have bought into the community as reflected in Wolfe Living Center. The Seventh-day Adventist Church's expectation is having a nursing home sharing their values, Hubbartt said.
"Not necessarily their same beliefs, but their same values," she explained. "So, we try to bring residents in that have those same values, too, who want to be in a small, Christian, rural community."
The facility was originally designed with the intent of having enough independent living to fill the building.
Twenty-five years ago, Wolfe Creek Living Center became Medicaid and Medicare certified and expanded into rehab care as part of its long-term skilled nursing practices.
"There's more of a purpose here that just having a job. We are here to serve our residents," Hubbartt said. "And we want them to have the most dignified life they can have at this time because this is their final home except the ones that are going to go home for rehab. For long-term care this is going to be their final home until they go to heaven."
Hubbartt said the staff feels a sense of a bigger purpose by working in a Christian facility while having a personal connection with the Lord.