U.S. News & World Report has cited four degree programs offered by the University of Oklahoma College of Allied Health as among the best educational programs nationally. The rankings recognize top schools for training at the master and/or doctorate levels. Each school's score reflects average rating based on a survey of academics at peer institutions.
OU College of Allied Health programs ranked by the national publication are:
Audiology: Ranked 36th in the nation. Audiologists are experts in the diagnosis and treatment of disorders of hearing and balance. Professionals with the Doctor of Audiology degree work in a variety of settings, including hospitals, clinics, academic institutions and private practices. (story continues below)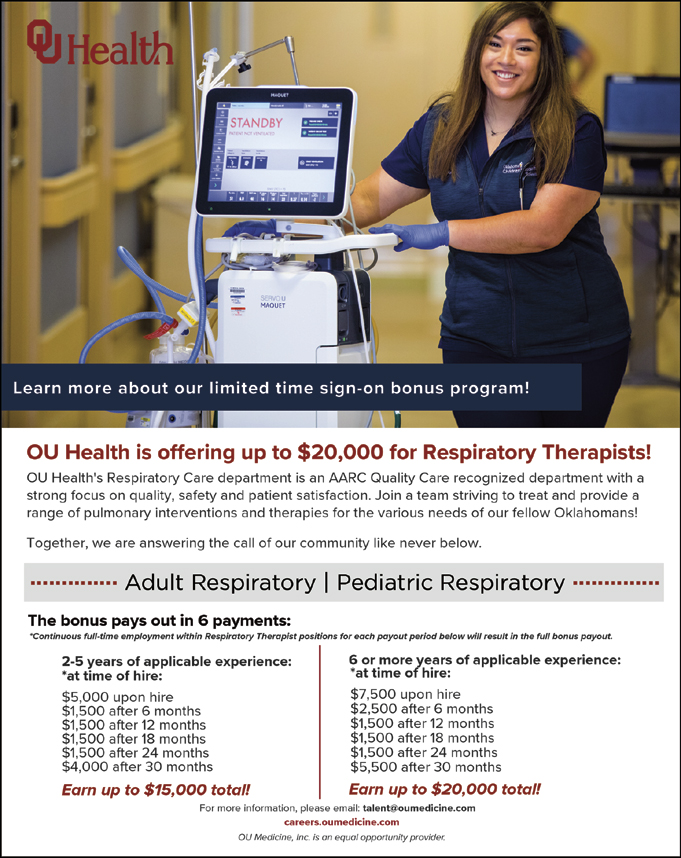 Physical Therapy: Ranked 42nd. Physical therapy is a rehabilitation field focused on improving quality of life through prescribed exercise, hands-on care, and patient education. Physical therapists are movement experts who examine, evaluate, and treat injuries, disabilities, or other health conditions, including nerve and muscle function, posture, balance and pain disorders for individuals of all ages.
Occupational Therapy: Ranked 58th. Occupational therapy is a rehabilitation field that maximizes performance in everyday activities such as self-care, home management, work, school and leisure for people across the lifespan. Occupational therapists evaluate and treat motor, visual, cognitive and psychological deficits, and innovatively modify tasks and environments that support participation in life activities.
Speech-Language Pathology: Ranked 63rd in the nation. Training in speech-language pathology prepares professionals to assist adults and children with disorders of speech, language and swallowing. This high-demand and fast-growing profession includes professionals in a wide range of work settings, including clinics, hospitals and school systems.
Jane Wilson, Ph.D., dean of the OU College of Allied Health, said "The acknowledgement by an external entity of the outstanding quality of our programs and the faculty and staff who support those programs is gratifying. We are confident that our college community will be able to continue the excellent work and learning that places us in the top tier of programs nationally."
In addition to programs recently recognized by U.S. News & World Report, the college, which is located on the OU Health Sciences Center campus in Oklahoma City, serves as the academic unit for programs in communication sciences and disorders, dietetics, nuclear medicine, nutritional sciences, radiation sciences, radiation therapy, radiography, rehabilitation sciences and sonography. Its 19 programs include seven at the baccalaureate level, 11 at the master or doctoral level and one certificate program. The college also offers several web-based degree programs and expanded its accredited professional-entry programs in occupational therapy, physical therapy and sonography at the OU-TU School of Community Medicine in Tulsa.