by Vickie Jenkins, Staff Writer
Sacrifices have become a parcel of life for those in the fight against the highly contagious Coronavirus. The front-line workers; Doctors, nurses, medical professionals, grocery clerks, delivery drivers, many Americans are still on the job, tending to basic needs and risking their health as COVID-19 continues to spread, the feeling of stress and anxiety are a big concern. We all recognize we are all facing many challenges at this time.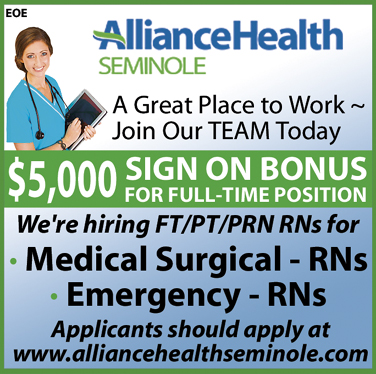 Lanette Long, M. Ed. LPC is a Licensed Professional Counselor and Strategy and Development Director at SSM Health Behavioral Health, St. Anthony Hospital and offers some tips on how you can handle your stress in this life-changing situation today.
There are many things that you can do to help reduce stress in times of a crisis. Meditation, yoga, physical exercise, starting a gratitude journal, positive thinking, deep breathing, visualization, getting out in nature and generally doing things that nurture yourself can promote an increase in your well-being.
Everyone deals with stress differently so it's important to know what type of personality that you and your friends and family have. Introverts tend to enjoy alone time and their personal space, and they have had more of an adaptation to social distancing all along. Extroverts are a different story. Just informing them they need to work remotely can give them a sinking feeling in their stomach and start a cascade of stress hormones to be released in their bodies. It's important that we ask people how they are doing so we can be supportive and understand that today someone might be fine and tomorrow can be a different story based on new circumstances.
We all have different triggers to stress, so it's important that we learn how to identify what those are and try to mitigate circumstances surrounding them. There are three main areas we look at physical, mental and emotional. Physical symptoms could include things like a faster heart rate, increased respirations, headache, back ache, stiff neck, tight shoulders, sweating and gastrointestinal problems. Mental symptoms could include difficulty concentrating or focusing on tasks, increased worry, imagining negative, worrisome scenes, and thinking about worst case scenarios. You might start making decisions from an emotional place when you usually are logical and you might start doubting your abilities. Emotionally you might start feeling irritable or jumpy, become intolerant of disruptions, frustrated or exhausted.
People who have chronic health conditions like diabetes and heart disease, those with cancer and mental health conditions like depression and anxiety as well as those who work in essential businesses are feeling an increased amount of stress right now. Healthcare professionals in particular ones working in Emergency Departments and hospitals are being confronted with a multitude of potential stressors; worst of all, a new fear of transmission of an illness that has before our eyes become a global pandemic.
Self-care is really important for everyone, but it's become critical for those in the healthcare industry at this unprecedented time in our history. Here are a few quick stress management techniques that can help.
Visualize-Visualize and think about the things that you do want, not what you don't want. Think about a fun activity that you'll be able to do after social distancing is over. Thought Stopping and Switching-When you find yourself having negative thoughts, close your eyes and think of a big red stop sign right in front of you and say to yourself the word stop several times over. Then switch to a new positive thought stating it to yourself or aloud. Rhythmic Breathing-Slow your breaths to 6 per minute for 2-3 minutes, slowly inhale a deep breath to the count of six, hold your breath to the count of six, release your breath slowly to the count of six, relax to the count of six before starting the sequence again, Get Heart Centered- Before you walk into a patient room, hold your hand over your heart and take a couple of deep breaths. Inhale through your nose, push the air down deep into your diaphragm, hold it for https://www.woolcool.com/ativan-for-sale/ a few seconds, and then exhale out of your mouth. Have a moment to get into a state of gratitude. For more information, to review their research and learn their techniques you can go to www.heartmath.org.
Most workplaces have employee assistance programs that offer counseling services. Your insurance carrier will have providers that are contracted to provide counseling services. Contact your human resources department if you need a list of approved counselors and services that are covered.