by Vickie Jenkins, Staff Writer
What is StacyCares Oklahoma? StacyCares Oklahoma is a healthcare consulting company offering healthcare advocacy, appointment accompaniment, and visitation services. They provide support and information to clients, caregivers and families to help them navigate care and make informed healthcare decisions.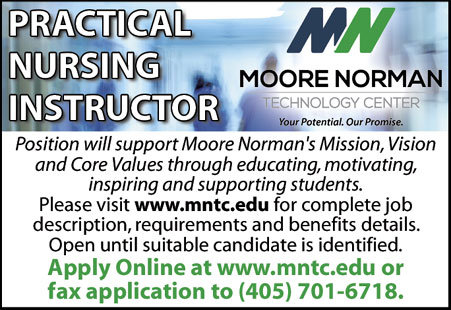 StacyCares Oklahoma was started by Stacy Hansen, a Board-Certified Patient Advocate with more than ten years of advocacy experience, an MBA in healthcare administration, a Master's degree in professional writing and communication, and a Bachelor's degree in biology.
What is a Board Certified Patient Advocate (BCPA)? An advocate is someone who supports or helps the cause of another. The BCPA designation acknowledges Board Certified Patient Advocate professionals who have demonstrated their experience and proficiency in the field of patient advocacy by passing a formal examination. The BCPA credential is built on ethical standards, professional competencies and best practices for professionals who work in patient advocacy and have taken the steps necessary to become certified.
"The most important quality in my business is respecting patient autonomy," Stacy said. "What I want to emphasize is to let our clients know that they have a voice in their healthcare, and I can help them use it. They also don't have to be alone. They don't have to go to their doctor's appointments, procedures or be in the hospital alone. If they are in a facility, we can visit and check on them. I want seniors in facilities to have the best quality of life they can," she added.
"The business's set of personalized services and operating as a private advocate makes StacyCares Oklahoma unusual and unique in Oklahoma. This is what sets us apart from hospital advocates. I work for my clients, representing them and their needs and their interests. As part of our ethic, we honor our clients' personal values, their right to be involved in their healthcare, and to engage in two-way communication with their providers. We are seeking to empower people to feel in control of their healthcare, to have the best quality of life, and to take some stress out of their healthcare experience she commented.
Stacy explained that some clients struggle with managing their healthcare, or the healthcare of a loved one. "Some clients get stressed by appointments or have trouble talking to or understanding their healthcare providers, or they just want someone to help coordinate their care," Stacy said. "Effective communication is vital in healthcare. This is why we join clients at medical appointments and procedures—to be supportive, to assist discussions with healthcare providers, and to help them understand diagnoses, treatment plans and instructions. If the client doesn't have family or friends available to go with them, we go to be by their side. Sometimes, patients aren't up to advocating for themselves when they are not feeling well. StacyCares Oklahoma can help the client by asking questions to their doctor relaying their concerns, and helping them understand treatment recommendations and plans. We can make those follow up calls for them to ask questions. We can also help coordinate their care to help them understand what each provider is doing. This helps them feel more at east and in control of their healthcare."
"There are some families that live far away from their loved ones in Oklahoma. We offer personalized social and well-being visits to residents in long-term care facilities to help alleviate loneliness and put distant families at ease. We offer another set of eyes, devoted to checking on their loved ones well-being. Our social and wellness visits are tailored to our client's needs and include assisting communication with friends and family. We want to help maximize the quality of life," Stacy said.
Sometimes, potential clients ask the question, why do I need a private advocate? The healthcare system can be challenging and overwhelming, and sometimes scary and confusing. It can help to have an experienced advocate focused on their needs, providing additional information about what their healthcare provider or insurance company says, and helping them and communicate questions and decisions.
"I firmly believe the effective communication in healthcare setting is vital to patient safety and optical care outcomes," Stacy said. "That is why I started this company."
If you have any questions, feel free to call 1-405-802-3730 or email info@StacyCaresOK.com or check out www.StacyCaresOK.com or follow them on Facebook.