by James Coburn – staff writer
Cori Roney helps patients live their lives as happy as they can be.
Her career as a registered nurse comforts lives as the director of nursing at St. Ann's Skilled Nursing & Therapy, located in Oklahoma City.
There are many opportunities to learn about a myriad of modalities in patient care at St. Ann's.
"One is their personalities, just like you get to know about your friends — what they like and what they dislike. Their ups and downs, what helps them relax. So even if I'm having a bad day, you still have your family here and they can bring you out of it. It ups your spirits because they are here." (story continues below)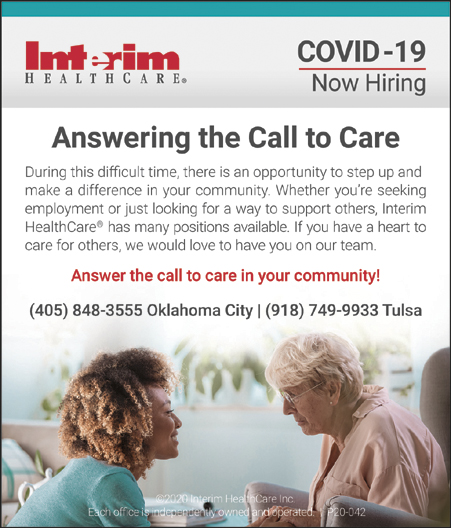 Her grandfather was in a nursing home. So, she empathizes with families on their journey into long-term care. It helps her to take pride in her work knowing families can take comfort in knowing their loved one is safe and secure when living at home is no longer the best option in care.
Roney began her career as a licensed practical nurse after graduating from the Western Technology Center in Burns Flat. She later graduated from Oklahoma City Community College with a nursing degree. She started in home health and progressed into wound care. Her RN license brought her to a totally skilled facility. She worked at a hospital but wanted to get to know her patients better so she ventured into a skilled rehab facility where she could see patients improve with smiles on their faces when returning home.
Teamwork is a story of success at St. Ann's Skilled Nursing & Therapy. She accepted her new career challenge at St. Ann's in January of 2020. A lot of the staff were new last year when the COVID pandemic emerged throughout Oklahoma. Roney is grateful to work where nurses radiate a caring spirit about the residents.
How St. Ann's nursing staff responded to the pandemic touched Roney's heart with grace. Families have been very supportive throughout all of life's challenges. They are like family, too. Life is more of a celebration at St. Ann's.
"We have birthdays, and our staff will go buy them birthday presents of what patients like. They enjoy seeing them happy," she said. "Our nurses are really compassionate, and you can't teach compassion. It's a natural personality trait. It's easy to train somebody their skills, but not to have compassion."
Roney recalls a patient who had COVID. She had spent a month hospitalized and it was touch-and-go regarding her survival. The woman returned to St. Ann's and is stronger than ever. Seeing someone's health overcome dark struggles is one of the reasons to be a nurse, Roney said,
"Something that has changed my life, my perspective while being at this facility is the support that we have gotten from our families in the community during the hard times," she continued.
The past year represents one thread of a career that flourished while helping others. As a child she would watch TV shows about medicine. The nurses portrayed seemed so awesome. She earned her CNA license when in high school. It was a natural fit for a teenager who enjoyed making other people feel better.
"I just like taking care of people. If I can make their day better, I feel like I've done my job," she explained.
She has a lot of praise for certified nurse aides. They are the hardest workers, Roney said.
Having been a CNA deepened her understanding of the dignity of life. Being a nurse means more than taking care of a patient, she said. Patients are people with individualized needs.
"Some people prefer to have their hair fixed, smell good and to wear nice clothes," she said. "That's their preference and it is a dignity. Most of the geriatrics, when they grew up, they dressed to impress all the time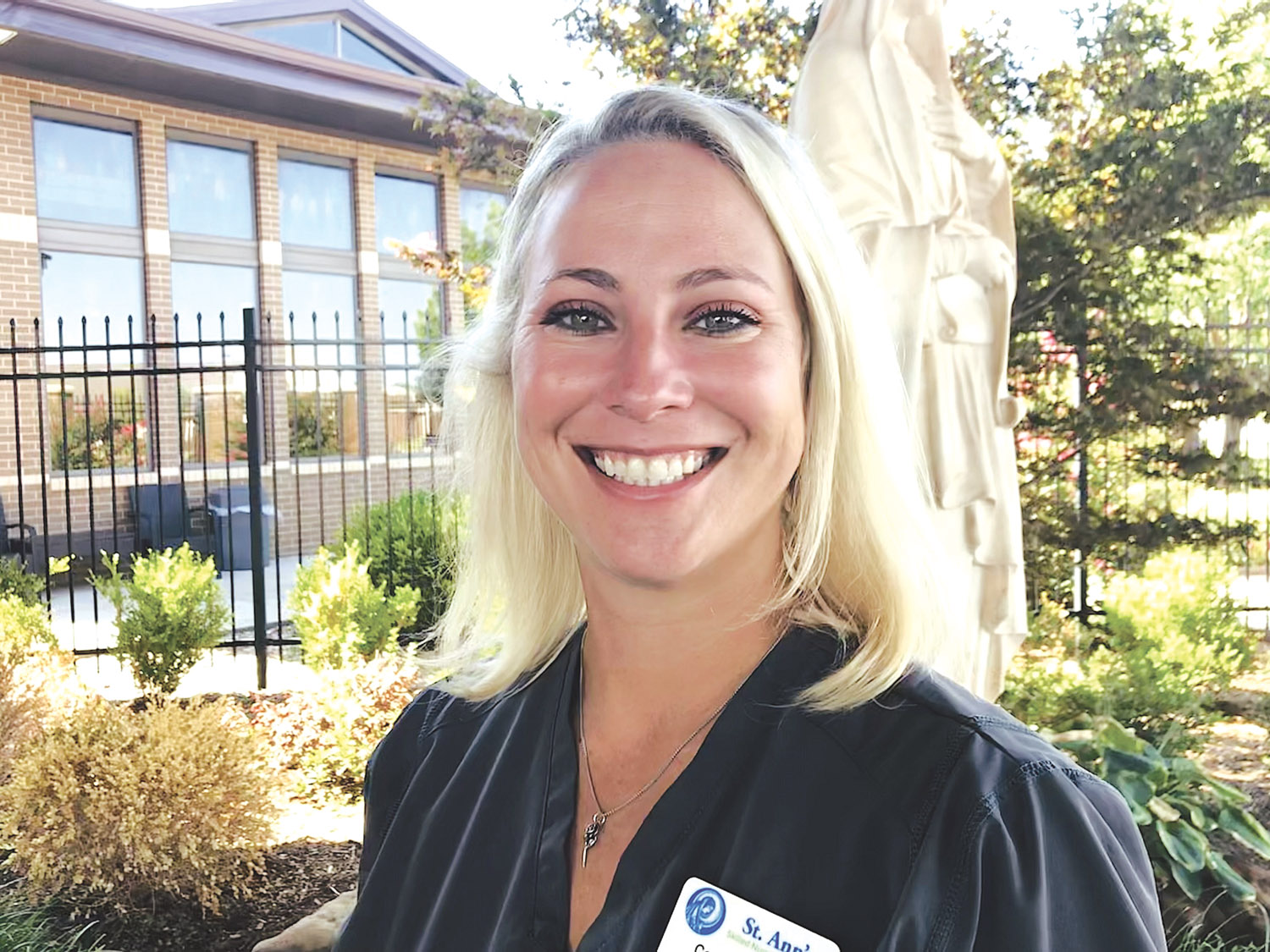 . That has helped me as a nurse when looking at the smaller things."
Small things like wearing glasses, how residents rest in bed matter to them. And Roney said if she didn't start out as a CNA that she might have missed that.
About 50 percent of CNAs become nurses at St. Ann's, Roney said. But some of them don't.
"They love what they do. That's their calling."
St. Ann's offers a nursing scholarship through the Bridges program. Each employee also has an educational fund with options that Bridges will pay for.
"That's what I feel like is really good about this facility is we're home-grown and we like to grow people."
For more information visit: www.stannsok.com.