by Bobby Anderson, RN, Staff Writer
Nurses across Oklahoma are again getting ready to attend the Oklahoma Nurses Association's annual Nurses Day at the Capitol.
Each year the ONA organizes Nurses Day at the Capitol in order to help support nurses in having their voices heard in the legislative process.
On February 26, the day will begin with an informational session at the National Cowboy and Western Heritage Museum, 1700 N.E. 63rd St., in Oklahoma City.
ONA encourages all nurses and nursing students to get involved in the legislative process by attending Nurses Day at the Capitol. The day begins with an informational session held at the National Cowboy and Western Heritage Museum in Oklahoma City, followed by an opportunity to go to the Capitol and talk with legislators.
You will have the opportunity to:
*Hear legislative experts, legislators and ONA's Lobbyist.
*Talk with legislators concerning the issues vital to ONA and the nursing profession.
*Increase your awareness of the role nurses play in the political arena.
*Voice your concerns regarding legislation affecting nursing practice, patient safety, preventive care and health education as well as Oklahoma's health status.
A TRUSTED VOICE
Again, more than four in five Americans (84%) rate the honest and and ethical standards of nurses as "very high" or "high," earning them the top spot among a diverse list of professions for the 17th consecutive year, according to annual Gallup survey.
At the same time, members of Congress are again held in the lowest esteem, as nearly 58% of Americans say they have "low" or "very low" ethical standards. Telemarketers join members of Congress as having a majority of low/very low ratings.
Gallup has measured the public's views of the honesty and ethical standards of a variety of occupations since 1976. While the list changes from year to year, some professions have been included consistently over the past four decades.
With the exception of one year, 2001, when firefighters were on the list after the 9/11 terrorist attacks, nurses have far outpaced all other professions since they were added to the list two decades ago. Before 1999, pharmacists and clergy members were frequently the most-highly rated professions for their ethics.
Majorities of Americans also rate four other professions as having "high" or "very high" honesty and ethical standards in the Dec. 3-12 poll: medical doctors (67%), pharmacists (66%), high school teachers (60%) and police officers (54%).
With that in mind, Nelson says nurses collectively carry a strong voice when it comes to health care issues.
"There are a couple of ways for nurses to get involved," ONA Executive Director Jane Nelson said. "One is to attend Nurses Day at the Capitol and the second is to stay in touch with ONA. Nurses can stay in touch by being a member."
"As a member they will receive emails about Legislative issues and what needs to be done, they can also serve on an ONA committee in addition to serving as Nurse of the Day."
The day serves as an opportunity for nurses to both educate and be educated on how their profession is affected by legislation.
It's also a chance for legislators to put a face with the people they are impacting.
"We want to see nurses out there working on issues that relate to nurses. Whether it's an LPN, RN or advanced practice nurse, they tell those stories the best," Nelson said.
As a professional organization, the Oklahoma Nurses Association is a community of nurses from all specialties and practice settings that empowers nurses to improve health care.
Each year, the ONA organizes a single day to arm nurses with the necessary information and give them the opportunity to discuss those issues with policy makers along with legislative priorities.
You can register online at oklahomanurses.org or call 405-840-3476 for more information.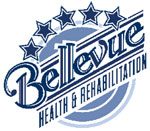 Bellevue Health and Rehab is currently looking for CNA's for 7am to 3pm Monday thru Friday, 3pm to 11pm Monday thru Friday,
11pm to 7am 4 on 2 off, and Double Weekends with Baylor Pay. Bellevue is a family owned and operated nursing facility with competitive pay and benefits. We would love you to come join our family. We are located at 6500 N. Portland in Oklahoma City.
Please apply online at bellevueokc.com and click on the career tab.