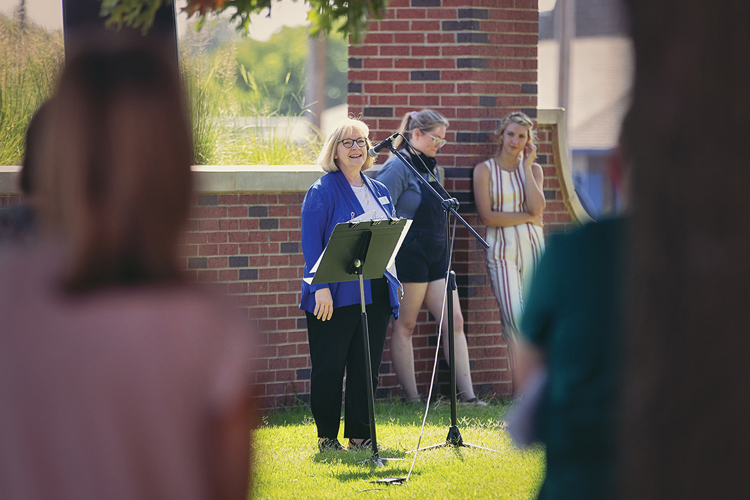 The OBU College of Nursing held a "Blessings of the Hands" ceremony Monday, Aug. 10, on the first day of the fall semester. The ceremony commissioned all junior nursing majors as they enter the nursing program of study.
Dr. Robbie Henson, dean of the College of Nursing, described the ceremony as, "a time of recognizing their calling to be the hands and feet of Jesus as they learn to care for people who are at points of transition in their life–the joy of a birth, the pain of trauma, the fear of the unknown."
The "Blessing of the Hands" ceremony took place just east of Stavros Hall, home to the College of Nursing. Laura Gramling and Megan Smith, both assistant professors of nursing, planned the ceremony, while senior nursing students Katy Fischer and Liz Walker provided live worship music. Henson spoke the blessing and the entire nursing faculty prayed over the students in small groups. (story continues below)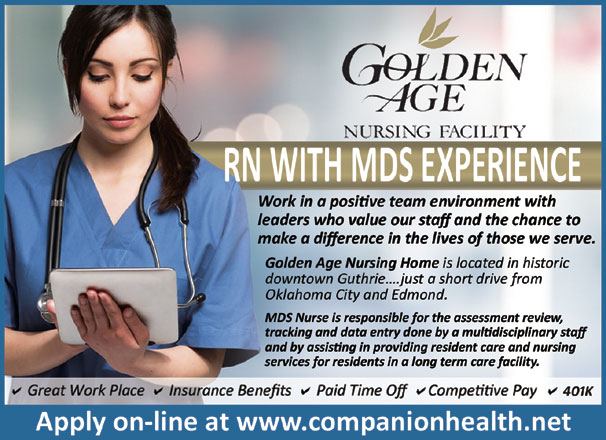 While 2020 is an unprecedented time, especially in nursing and health care, the "Blessing of the Hands" ceremony allows junior nursing students to safely pray and worship with one another. In the midst of the uncertainty, Henson says that the students are "reminded that there is no safer place to be than in the center of God's will."
For more information about the College of Nursing at OBU, visit www.okbu.edu/nursing.
With its campus located in Shawnee, OBU offers 10 bachelor's degrees with 88 fields of study and five master's degree programs. The Christian liberal arts university has an overall enrollment of 1,868, with students from 37 states and 40 other countries. OBU has been rated as one of the top 10 regional colleges in the West by U.S. News and World Report for 28 consecutive years and Oklahoma's highest rated regional college in the U.S. News rankings for 25 consecutive years. OBU is one of three universities in Oklahoma and the only private Oklahoma university listed on Great Value College's rankings of 50 Great Affordable Colleges in the Midwest. The Wall Street Journal ranks OBU second in the nation for student engagement among all U.S. colleges and universities. Forbes.com consistently ranks OBU as a top university in Oklahoma and the Princeton Review has named OBU one of the best colleges and universities in the western United States for 15 consecutive years.