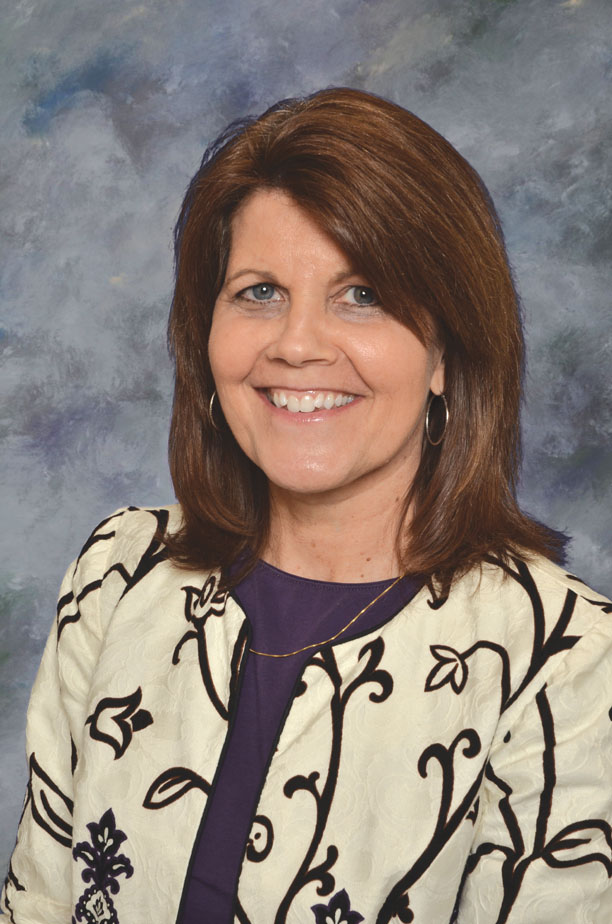 Faculty members at the University of Oklahoma College of Allied Health have been awarded a $1.25 million federal grant for their creative achievement: a training program that meets the needs of children with disabilities, the health professionals who serve them, and the physical and occupational therapists of tomorrow.
The grant, from the U.S. Department of Education's Office of Special Education, represents the first of its kind in the nation. Its innovation is in its structure – a mentorship program that increases the skills of professionals in the school setting who work with students who have high-intensity needs or disabilities.
At the center of the training program are students who receive special education as well as physical therapy or occupational therapy. Those students, some of whom have been diagnosed with cerebral palsy, autism, Down syndrome or spina bifida, often have trouble participating in a traditional school environment. As a result, many finish their education unprepared for future experiences and may experience social isolation. However, research shows that when children with disabilities participate in school activities with their peers, gaining a sense of belonging and self-determination, they end up leading more fulfilling and productive lives.
"Our hope is that by aiming beyond inclusive services to building a school community that supports the participation of children with disabilities, helping them have natural friendships, that they gain a belief in self that sets them up for a productive life," said College of Allied Health Associate Professor Beth DeGrace, who holds a doctorate in occupational therapy.
DeGrace serves as principal investigator for the grant with co-principal investigators and faculty colleagues Sandra Arnold, Ph.D., and Thubi Kolobe, Ph.D. Together, they identified the training needs and structured the program.
Surrounding the children are several other professionals who will mentor one another while delivering services to the children. They are: physical therapists and occupational therapists already practicing in the community; doctoral students; and entry-level students pursuing degrees in PT or OT.
In the program, DeGrace and her colleagues will train a group of community PTs and OTs on the latest research evidence for working with children with disabilities. Community providers bring a wealth of practical experience working with children with high-intensity needs, but their busy careers don't always allow sufficient time for translating the latest evidence into practice.
Once community providers are educated in the best practices, they will mentor doctoral students, who will then mentor entry-level students. This mentorship program will be carried out at three Oklahoma City-area schools that have been defined by the U.S. Department of Education as having high needs. By working with children who have disabilities, each group will be gaining real-life skills to further their clinical practice or education.
"We call this translation of knowledge – helping people understand the research literature and translating it to the specific needs of their patients or classroom," Arnold said. "This training grant is unique because it's a novel approach to the whole system."
The ultimate benefit goes to the children and the schools they attend. Physical therapists and occupational therapists serve an important role in the lives of children with disabilities, but perhaps not in the way people think. Rather than simply helping children who have disabilities with their muscle strength or range of motion, PTs and OTs take a broader view of how the children's environment can be modified to allow for their participation. Each child's services are customized according to their needs.
"Physical and occupational therapy is different for children with disabilities because, often, we're not going to be able to fix the disability," DeGrace said. "We can promote opportunities, such as buddy systems, which help students build friendships, or we address other threats to participation, such as attitudes toward children with disabilities. Because a student moves, talks or learns differently does not warrant exclusion from school life. Our real goal is access – how can we help them be a part of everyday life at school?"
The grant will provide five years of funding, so that additional community providers and students can be trained each year.