The Oklahoma State Department of Health (OSDH) is proud to announce Southwestern Pediatrics in Lawton as Oklahoma's HPV Vaccine is Cancer Prevention champion.
The HPV Vaccine is Cancer Prevention Champion Award is an annual award given jointly by the Centers for Disease Control and Prevention (CDC), American Cancer Society (ACS), and Association of American Cancer Institutes. This award recognizes clinicians, clinics, practices, groups, and health systems which are going above and beyond to foster HPV vaccination in their communities, have at least 60% coverage for HPV series completion among their 13-15 year old male and female population, and meet one or more of the following criteria: leadership, collaboration, and innovation.
Southwestern Pediatrics is committed to improving immunization coverage rates among their adolescent population. Dr. Ezhilarasi Manickavasagam and her health care team take every opportunity to promote the message of cancer prevention with HPV vaccination. They screen adolescents at every clinic visit to ensure patients are being fully protected against vaccine-preventable diseases.
Dr. Fauzia Khan, director of the OSDH Immunization Service, said the team at Southwestern Pediatrics is to be commended for their efforts in promoting the importance of HPV vaccination in male and female teens.
"Through the dedication exhibited by the team at Southwestern Pediatrics, they were able to achieve a 77% HPV vaccine series completion rate for their adolescent patients," said Khan. "We know the number of HPV infections have dropped significantly since the vaccine has been in use by clinicians."
According to the CDC, the Human Papillomavirus (HPV) is a common virus which can lead to certain types of cancer later in life. In fact, HPV is so common that about 80% of men and women will get at least one type of HPV infection in their lifetime and about 14 million Americans, including teens, become newly infected each year. Two doses of the HPV vaccine are recommended for both boys and girls 11-12 years old.
For more information about HPV, visit https://www.cdc.gov/hpv/ or talk with a health care provider. To read Southwestern Pediatrics' profile on the CDC's website, please visit https://www.cdc.gov/hpv/champions/winner-spotlights.html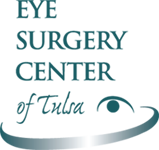 We are seeking Full-time Pre-Op Registered Nurse with experience
at Eye Surgery Center of Tulsa located at 7191 South Yale Avenue, Tulsa, OK 74136. We are a fast paced outpatient surgery center.
Great pay and benefits. No nights, weekends, holidays or call.