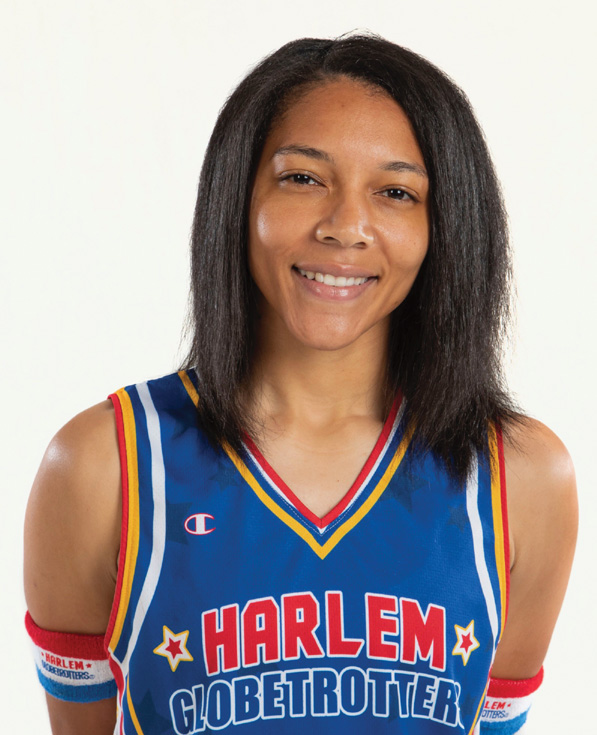 Lakeisha "Swish" Sutton, Harlem Globetrotter, recently visited The Children's Center Rehabilitation Hospital. The team will be in town for their show at the Chesapeake Arena scheduled in March.
Sutton played at the University of South Carolina leading the team to an appearance in the 2012 NCAA women's tournament where the team advanced to the Sweet 16. At South Carolina, Sutton accumulated nearly 1,300 career points and 350-plus assists. The 5-7 guard scored double figures in more than half of her appearances, earned All-SEC honors and was named to the SEC All-Defensive Team.
Prior to joining the Globetrotters, Sutton played professionally overseas in Taiwan, Finland, Ecuador, Germany, and Bulgaria from 2013-2016.
Sutton put on a great show at the hospital, entertaining patients and staff members with her incredible ball-handling skills. It was a memorable time for all who attended, and a visit the patients look forward to every year.
"It's a privilege and honor to be here, I can't really put it into words. This means more than basketball. Basketball is 40 minutes of the game and you go home. But to be able to put the ball away and not worry about making shots or losing the ball, to just talk to kids, interact with them, share stories and make them smile, that means more than basketball," said Sutton.
The Harlem Globetrotters Smile Patrol is a hospital community outreach program. Smile Patrol visits over 100 children's hospitals annually.
To learn more about the medical staff and services provided at The Children's Center Rehabilitation Hospital, please visit our website at www.miracleshappenhere.org.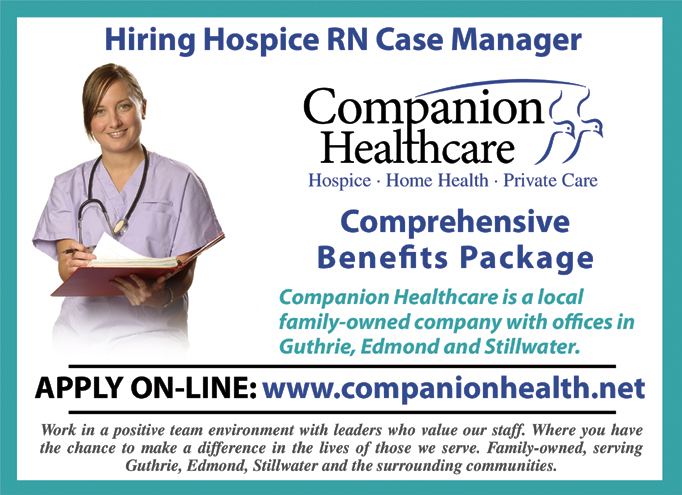 Companion Healthcare Hiring Hospice RN Case Manager
Comprehensive Benefits Package
Companion Healthcare is a local family-owned company with offices in Guthrie, Edmond and Stillwater.
APPLY ONLINE: www.companionhealth.net

Work in a positive team environment with leaders who value our staff. Where you have the chance to make a difference in the lives of those we serve. Family-owned, serving Guthrie, Edmond, Stillwater and the surrounding communities.